The Capstone Project Electronic Portfolio (CPEP) is a web‐based project and information center. It contains material produced for a year‐long Senior Thesis class. Its purpose, in addition to providing central storage of individual assignments, is to foster communication and collaboration between student, faculty consultant, course instructors, and industry consultants. This website is dedicated to the research and analysis conducted via guidelines provided by the Department of Architectural Engineering. For an explanation of this capstone design course and its requirements click here.
Technical Report 1
To view a PDF, click the thumbnail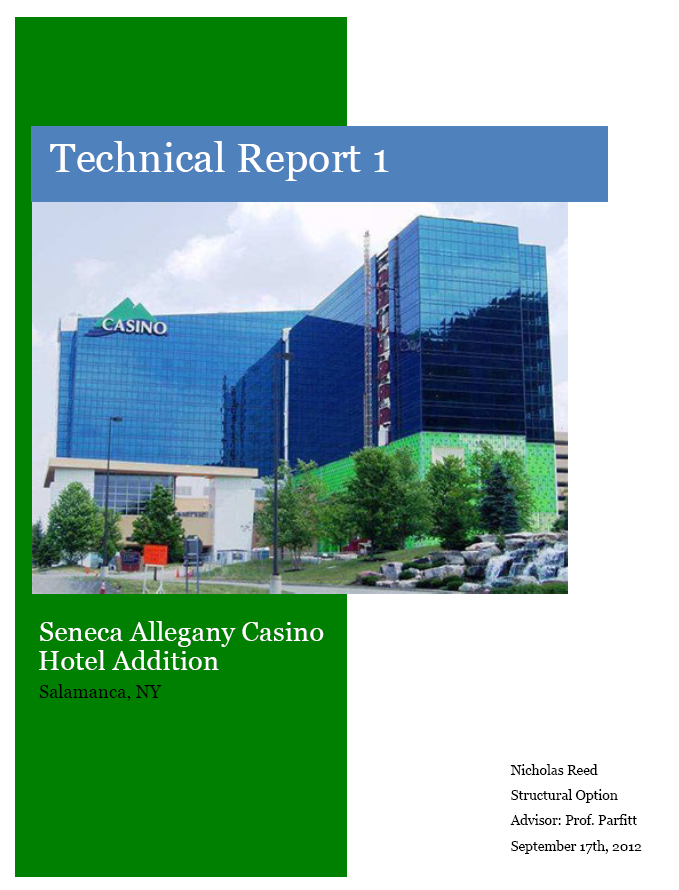 Technical Report 2
To view a PDF, click the thumbnail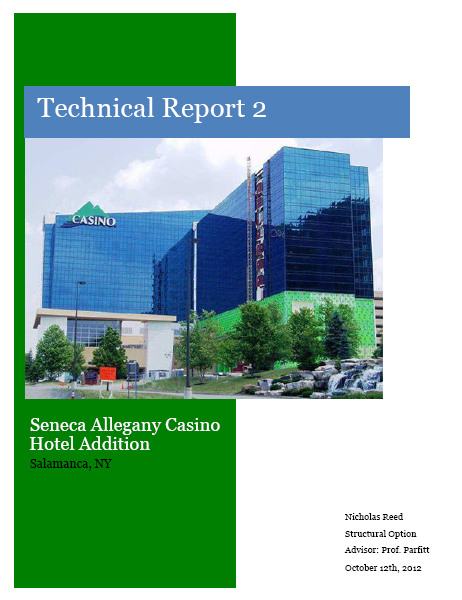 Technical Report 3
To view a PDF, click the thumbnail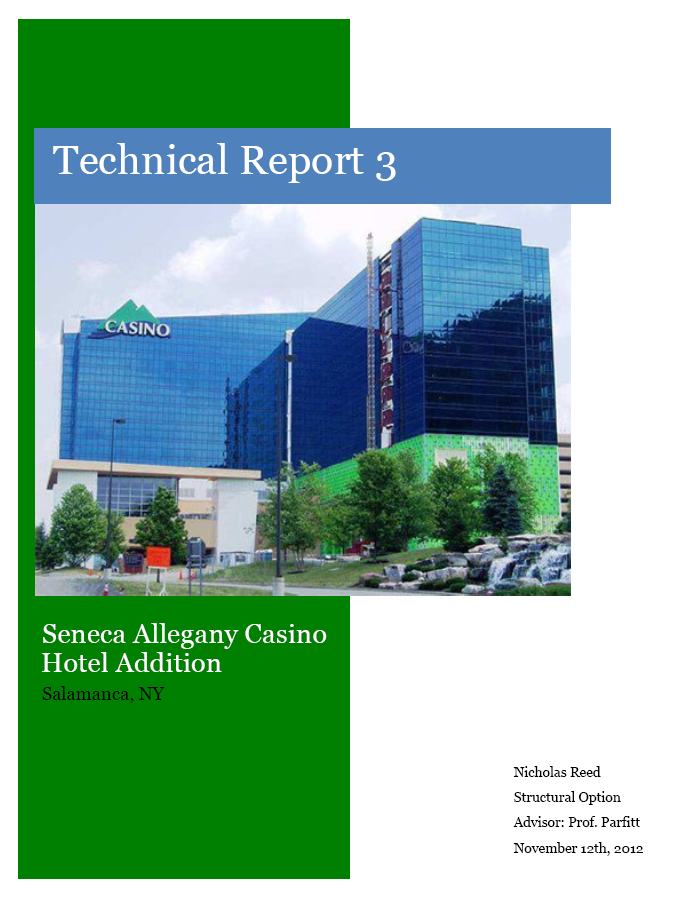 Technical Report 1 details the structural aspects of the SAC Hotel addition project and includes an analysis on wind and seismic loads, as well as spot checks of typical framing members for structural stability.
Technical Report 2 is a study of three alternative floor frame systems in comparison to the existing composite deck and steel system in order to determine if the alternatives would be possible and how they would impact the existing design. The systems analyzed include: precast concrete planks on steel members, staggered trusses and a one-way concrete slab on beams.
Technical Report 3 is a more in-depth look at the lateral system of the SAC Hotel and how wind and seismic loads impact the design of the existing braced frames and moment frames using computer modeling software RAM. Data from RAM is used to determine frame stiffness, controlling load cases, load distribution due to direct and torsional shear, and overturning moments.