This proposal presents a scenario in which the architect has requested a study that investigates an alternative structural system that does not include the use of a critical column. The entire proposal can be seen by clicking the thumbnail to the right.
Depth Study - Redesign of AAM without use of column 3-M.5
While removing a column could be, in most cases, resolved by the use of a transfer girder, column 3-M.5 is central to the structural and architectural schemes as well as the cost and constructability.   The column is the last support for the level 5 cantilever at the south east corner, and is responsible for carrying over 1.8 million lbs. (1800 k) to the foundations.  
Column 3-M.5 will be replaced by two new gravity trusses, one at level 5 along the East wall, and one along the exterior wall of the open office spaces at levels 3 and 4.  The new structure will interrupt the current window placement at the three levels mentioned, and significant changes will need to be made to ensure that the daylight plan and architectural themes are adequately applied to AAM.
It is important to note that this investigation intends to verify and support the decision to use a column at the location of 3-M.5 and in no way suggests the feasibility or superiority of an alternative option.
Breadth Study I - Architecture
The proposed changes to the structure of AAM will provide many challenges in respecting the current architectural scheme.  AAM's modular façade employs a panel system, which conforms to a 3'-4" (1 meter) grid.  Furthermore, AAM's purpose as an art museum makes exposing the building's structure less desirable than in other Renzo Piano buildings, especially in the gallery spaces.  The proposed structural trusses, however, will interfere with the current exterior walls' window placement in both the level 5 gallery and the office spaces below.  Various models will show how these changes affect the overall language of AAM.
Breadth Study II - Construction Management
A comparative cost analysis for the proposed structural system will be performed comparing this alternative design to the existing design. Materials and labor figures will be requested from the general contractor in order to maintain a project-specific budget and schedule.  Any information that cannot be provided by the GC will be supplemented by RS Means.  Also, the large trusses, some spanning two stories, will be difficult to transport to the site and assemble.  Each step in the proposed truss system will be analyzed for constructability and transportation considerations.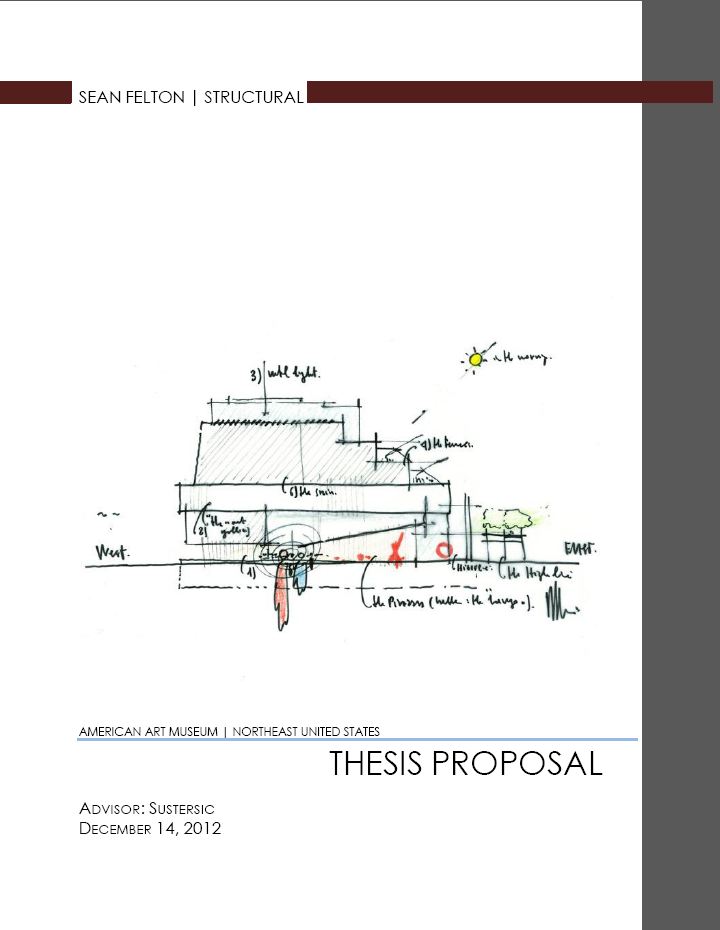 Proposal Revision 2: Submitted 3/13/2013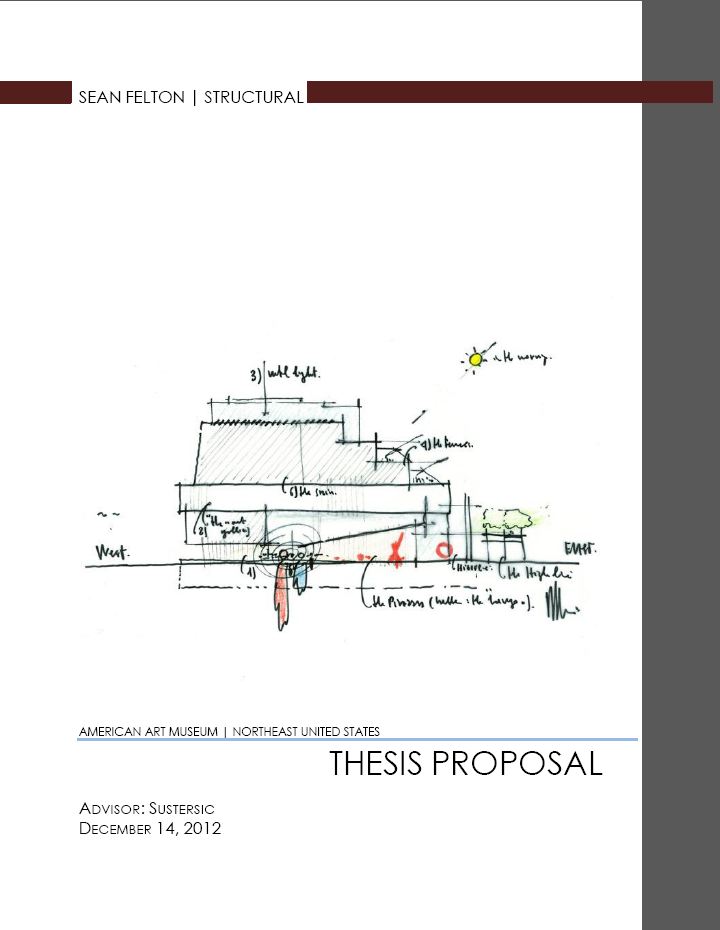 Proposal Revision 1: Submitted 1/11/2013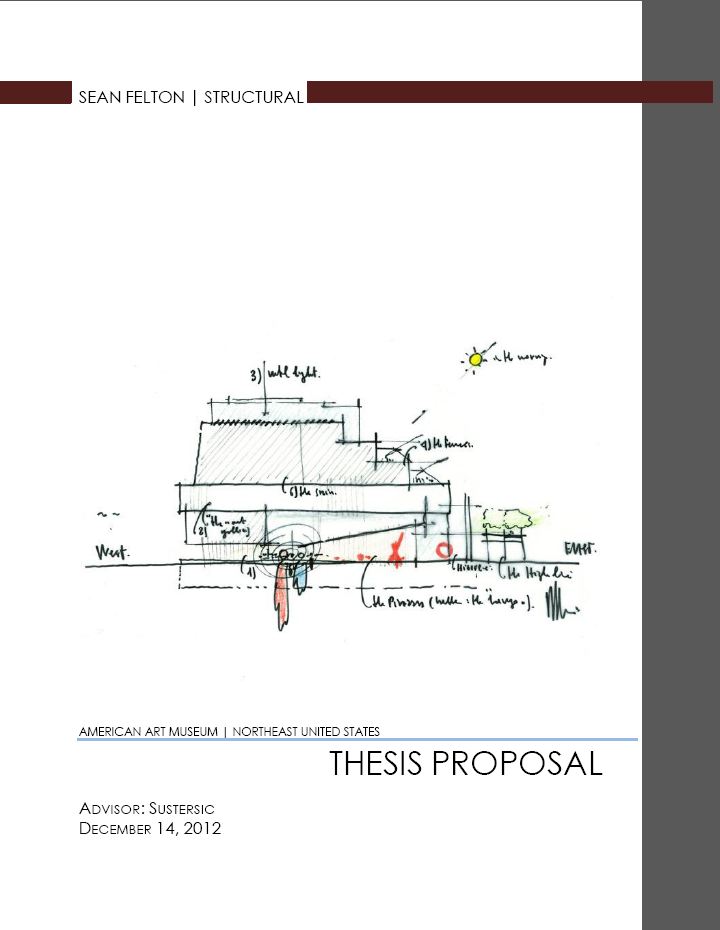 Proposal Submitted 12/13/2012