Joe Bonacci is currently a fifth year student studying Architectural Engineering at the Pennsylvania State University. He will graduate in May of 2014 with a Bachelor of Architectural Engineering and a Construction Management discipline. Joe achieved a LEED Green Associate certification in the summer of 2012, and plans to become a LEED AP in the near future. Along with sustainable construction, Joe intends to pursue a career in construction management.

During the summers throughout college, Joe has spent a great deal of time in the Construction Industry, gaining diverse experience along the way. Over the summer of 2013, Joe worked with ISEC Inc. as a Project Coordinator on a new hospital in Charlottesville, Virginia. Here he was responsible for a large number of tasks such as delivery coordination and tracking the completion of installed casework. In the previous summer, Joe worked in Scranton, Pennsylvania with Reuther-Bowen Engineering as a construction management intern, where he was fortunate enough to be on the job site every day, observing the work of many trades such as steel erection, framing, HVAC, Plumbing, and some finishes. Joe was able to work predominantly in the field, witnessing on-site construction methods and challenges, which he has had a long time passion for. He was also given this opportunity in earlier summers when working with companies in Northeastern PA like the Pennsylvania Department of Transportation, Slater and Sons Construction, and Keystone Steel Erectors.

Outside of the classroom, Joe lives an active lifestyle, participating in intermural sports as both an athlete and a referee. He spends most of his free time outdoors partaking in activities such as fishing, skiing, and mountain biking.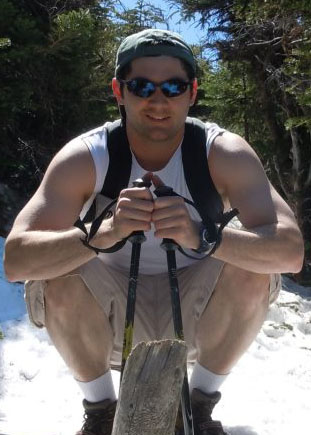 "Note: While great efforts have been taken to provide accurate and complete information on the pages of CPEP, please be aware that the information contained herewith is considered a work‐in‐progress for this thesis project. Modifications and changes related to the original building designs and construction methodologies for this senior thesis project are solely the interpretation of Joseph Bonacci. Changes and discrepancies in no way imply that the original design contained errors or was flawed. Differing assumptions, code references, requirements, and methodologies have been incorporated into this thesis project; therefore, investigation results may vary from the original design."