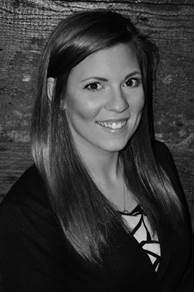 Ashley Bistline is in her 5th year studying Architectural Engineering at The Pennsylvania State University. In May 2014 she will graduate with a Bachelor of Architectural Engineering in the Construction Management Option with an integrated focus on the Mechanical Option as well. During her time at Penn State she has been very involved in professional and philanthropic organizations in addition to three professional experiences and an international experience in Rome, Italy.
Professional Experiences
After her sophomore year (Summer 2012), Ashley joined Holbein, Inc. in Sarver, Pennsylvania. She aided the asphalt construction company in record keeping of over 300 vehicles and small tools management, she supervised job reports and records of hours, she aided estimators in proposals and customer satisfactions, she managed all of the contract folders for People's Natural Gas projects, and she was responsible for organizing and contacting all vendors to obtain proper documentation.
The following two summers, Ashley was fortunate enough to obtain internships with Turner Construction Company in their Pittsburgh Business Unit. During her first summer she working in the Special Projects Division where she participated in bid packages, logging of submittals and RFIs, prepared closeout documentation for final pay-out, and developed proposals and quotes for bids. When she returned the following summer she was given the opportunity to explore the field side of the company and served as a field intern for The Gardens – At Market Square. During this internship she was responsible for document control for purchasing, inspections, orientations, and construction documents, as well as preparing and issuing RFIs, tracking and reviews of structural steel submittals and erected members, and participated in OAC and subcontractor meetings. Her experience in SPD and with her small project team in the field exposed her to multiple facets of construction management including responsibilities for superintendents, the purchasing agent, the project manager, the project engineer, and the estimator. She also was exposed to various types of projects including healthcare, botanical gardens, high-rise commercial and residential spaces, university projects, and data centers.
Upon graduation, Ashley plans to begin full-time employment with Turner Construction in August of 2015 as a Field Engineer. She has signed on with the Pittsburgh Business Unit and is eager to begin her career in the construction industry.
Involvement & Leadership
Ashley has remained actively engaged in various organizations and roles within Penn State over the course of her five years. Her involvements and leadership experiences include:
THON OPPerations Captain for THON 2015:
THON is the largest student run philanthropy in the world with 15,000 student volunteers every year. To date THON has raised nearly $127 million in order to eradicate pediatric cancer. The annual fundraising efforts come to a close each February with a 46 hour no sitting, no sleeping dance marathon to provide the families and children effected, as well as the volunteers with an emotional, incredible weekend to join together as a community to put a stop to pediatric cancer.
Ashley has been a THON committee member for four years and honored to be serving her final year as a captain for a 37- member committee of student volunteers. Over the course of 9 months she and her committee will dedicate countless hours to THON in order to make a difference in a child's life.
Mentoring Vice President- Student Society of Architectural Engineers:
Ashley served as the liaison between the Architectural Engineer Department, the Alumni Society, and the student society of Architectural Engineers. She was responsible for nearly 200 student and coordinated professional and mentoring events for both students and alumni throughout the academic year. The Student Society of Architectural Engineering has a strong mentoring program that links students to one another, as well as to members of the Alumni Society of Architectural Engineers.
Mechanical Contracting Association of America (MCAA) – Student Chapter
Ashley serves as an officer for MCAA and has competed and placed in their competitions. Last year she placed first with her team in Reno, NV in a alternate construction management competition through ASC. This Year the team will be competing in the MCAA student chapter competition with the hopes to place and travel to Maui, Hawaii for further placement.