NEWS & EVENTS (IN DETAIL)
December 21, 2012
Civil engineering's Edwards named fall commencement student marshal
Rebecca A. Edwards will be the student marshal for the College of Engineering at Penn State's fall commencement ceremony on December 22, 2012. She will receive a bachelor of science degree in civil engineering with a minor in watersheds and water resources.
Edwards commencement article on Penn State Live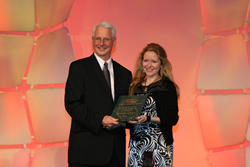 December 21, 2012
Aleksandra Radlinska, assistant professor, has received the 2012 ACI Young Member Award for Professional Achievement. This award is for contributions to advancements of concrete knowledge through education and mentoring of students, scholarly research, technical publications, and service to ACI committees at the local and national level.
December 13, 2012
A diverse team of judges has recognized an interdisciplinary team of gradaute students as the grand prize winner of $10,000 in the Dow Sustainability Innovation Student Challenge Award (SISCA) at Penn State. Roland Cusick, civil and environmental engineering, Marta Hatzell, civil and environmental engineering; Michael Parks, sociology; and Emily Smith-Greenaway, sociology; developed a solution titled "Sustainable Improvement of Drinking-water and Sanitation in African Slums using Microbial Electrochemical Techologies and Attention to Self-efficacy within Local Communities." The faculty adviser for the team was Bruce Logan, Evan Pugh Chair of Environmental Engineering.
The second place team of Yuexiao Shen, chemical engineering; Patrick Saboe, chemical engineering; Bryan Ferlez, biochemistry, microbiology, and molecluar biology; Mustafa Erbakan, bioengineering; and Manuel Escotet will be awarded $2,500 for their entry: "Solar Energy Based Biomimetic Water Desalination and Purification."
SISCA article on Penn State Live
December 10, 2012
Dewberry Announces Promotions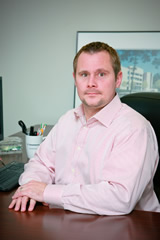 Jeremy Beck, P.E., based in Dewberry's Fairfax office, has been promoted to senior associate. Beck has more than ten years of experience working with a wide range of infrastructure-related developments in Northern Virginia. He has managed and designed multi-disciplined transportation projects on large and small scales--funded both publically and privately--as well as numerous design-build projects. He has supervised all aspects of transportation engineering plan design, including geometric alignments, drainage elements, lighting and traffic signals, signing and marking, maintenance of traffic, public utility re-locations, as well as erosion and sediment control. His experience includes coordinating local, state, and federal reports; developing alternatives and concepts; directing traffic studies and analysis; conducting constructability reviews; developing cost estimates; coordinating land acquisition activities; performing quality assurance reviews; and direct involvement with public information processes. He received a bachelor's degree in civil engineering from The Pennsylvania State University.
—M. Wagner
December 4, 2012
A Road Less Traveled
Civil engineering alumnus talks about his transportation career pathway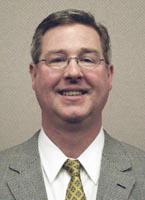 As a kid, Jeffrey Arch was fascinated with the roads, bridges, tall structures, and buildings that surrounded him in his hometown of Pittsburgh. His interests in engineering infrastructure and how they were put together led Jeff to Penn State.
A civil engineering graduate, Jeff has been able to apply the lessons that he took away from some of his favorite professors. He says his Penn State education and the people who shaped it are the reasons for his current success.
After graduating from Penn State in 1984, Jeff accepted his first position as a staff engineer at a small land development company in Maryland. Although it wasn't exactly what he was looking for, the state of the economy during that time made him grateful to have a job. Jeff went on to earn his master's in transportation engineering from Villanova in 1990.
Over the years, Jeff has managed and served as the principal-in-charge for several transportation systems throughout the country. He has been involved in Traffic Operations Center design, and operations and consulting projects for the New York State Department of Transportation, the Kentucky Transportation Cabinet, the Maryland State Highway Administration, and the Maryland Transportation Authority.
In August, Jeff was named director for the northeast region at Open Roads Consulting, a leader in systems integration and technology development for sensing, control, surveillance, and communications systems. Jeff is responsible for developing and overseeing the growth of profitable new business with key public sector agencies and partner companies in the northeast U.S.
The strength of his Penn State education has allowed Jeff to be successful throughout his career, but he defines his personal success in a selfless way.
"While I'm proud that I have been able to succeed and hold true to the values and principles that I really believe in, I'm more proud that I have been able to help and influence others to succeed on their own terms as well," explains Jeff.
He gives credit for much of his success and character traits to the people at Penn State whom he encountered during his undergraduate career. He stresses the importance of always being open-minded and working well with others with high amounts of respect, which are qualities that he says are timeless. He says that he felt really fortunate to always be surrounded by such great educators who taught him more than just material in the classroom.
"Your education is beyond the formulas and equations. I always put my client and work first," explains Jeff.
Jeff has three daughters and currently resides in New Jersey. He is a big fan of English Premier League soccer and specifically a fan of Liverpool. An avid wine enthusiast, Jeff would love to put a stake in the ground in central California near some of his favorite wineries that specialize in blending his favorite Rhone-varietal grapes. An inaugural vintage date awaits.
—Jackie Stare
November 28, 2012
Former Congressman Bud Shuster will deliver the next Thomas D. Larson Distinguished Transportation Lecture at 1:30 p.m. December 4, in the Hetzel Union Building Auditorium. The event is free and open to the public.
November 12, 2012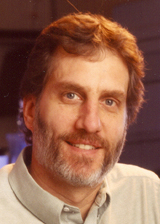 Bruce Logan, Kappe Professof of Environmental Engineering, discusses his wastewater research in the Centre Daily Times (CDT). An excerpt from the article says that Dr. Logan's research focuses on generating energy from organics in wastewaters and leveraging the differences between fresh and salt water to produce electricity.
November 8, 2012
Maria Lopez de Murphy, associate professor of civil engineering, became a citizen of the United States of America on November 8, 2012. Congratulations, Maria.
November 7, 2012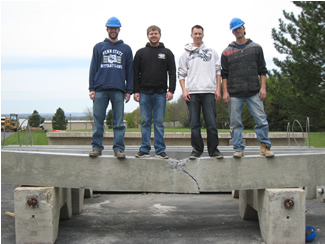 Two groups of Penn State students won awards at the 2012 Big Beam Competition. This nation-wide competition is sponsored by the Precast Concrete Institute. Penn State students placed third and sixth in their regional zone (Zone 5 includes schools from PA, NY, NJ, VA, DE & Washington DC). Students were required to design, fabricate and test a precast prestressed concrete beam, with support from the local precast concrete producer. This work was developed as part of the C E 543 prestressed concrete class in the spring 2012. Dr. Maria Lopez de Murphy, associate professor, was the faculty advisor.
November 2, 2012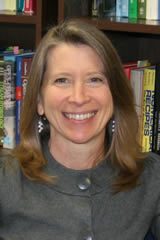 The Environmental and Water Resources Institute (EWRI) has named Peggy Johnson, head of civil and environmental engineering, the 2012 Woman of the Year. Johnson is the current president of EWRI. She started at Penn State as an assistant professor before eventually becoming head of the department in 2006.
October 24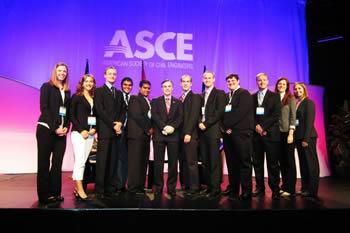 The ASCE Student chapter at Penn State recently attended the 142nd annual ASCE Conference in Montreal, Canada in October 2012. The students are pictured here with the ASCE President, Gregory Di Loreto.
October 17, 2012
The Thomas D. Larson Pennsylvania Transportation Institute is hosting the National Odyssey Day event to promote alternate fuels from 1 to 3 p.m. on Thursday, October 18, to show the community's dedication to a greener future and highlight the importance of the role of engineers in this process.
September 21, 2012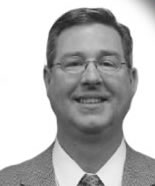 Open Roads Consulting (Open Roads), the leading provider of innovative Intelligent Transportation Systems (ITS) and Critical Asset Protection Solutions, is pleased to annouce the addition of Jeffrey Arch, P.E. as the firm's Director for the Northeast Region.
Jeff is a Senior Executive specializing in ITS with 28 years of project and business management experience in both the public and private sector in the United States. He has managed notable Traffic Operations Center (TOC) design, operations and consulting projects for the New York State Department of Transportation, Kentucky Transportation Cabinet, Maryland State Highway Administration and Maryland Transportation Authority. He has served as teh Principal-in-Charge for major TOC staffing and operations contracts for New York State Department of Transportation Regions 1, 4, 8 and 11 and the Statewide Traveler Information System, 511NY.
Barbara Skiffington, President of Open Roads, states "We are indeed very pleased to have Jeff join our team. His unparalleled experience in the ITS industry, vision and leadership attributes will be valuable assests to strengthen and grow our Northeast Operations. Jeff brings exceptional understanding and appreciation of the complexities of state transportation agency operations. This knowledge coupled with his exemplary Project Management experience in the Public Sector will help us optimize our business operations."
Open Roads, founded in 2000, is a leader in innovative Intelligent Transportation Systems and Critical Asset Protection Solutions to Federal, State, and Local Government clients. Open Roads has offices in Virginia and Texas, and has mission-critical systems deployed in 30 operations centers across the United States and in Guam. Please visit our website at www.openroadsconsulting.com
Copyright © 2012 Open Roads Consulting, Inc., All rights reserved.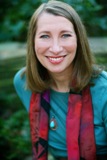 September 20, 2012
ThePHRC is excited to bring to you nationally renowned speaker and architect Sarah Susanka!
Builder Magazine recognizes Susanka as one of the 30 most notable innovators in the housing industry over the past 30 years. Fast Company named Susanka to their debut list of "Fast 50" innovators whose achievements have helped to change society, Newsweek magazine selected her as a "top newsmaker" for 2000, and U.S. News and World Report dubbed her an "innovator in American culture" in 1998. PHRC Webinar page
Date: October 9, 2012
Time: 1:00-2:00 PM
Title: Not So Big – Doing More with Less
Description: Why is it that everything today is super-sized—from food, to housing? What are we really looking for with all that excess? This presentation takes audience members through the logic that led Susanka to develop a new blueprint for the American home. She reveals that a better house is rarely a bigger house, and that when homes are right sized for the people who live there, it is also a more comfortable place to live.
September 19, 2012
Kun-Feng (Ken) Wu, a doctoral student in civil engineering, received the Research Associates Award from the National Research Council (NRC).
August 29, 2012
Joe Kasprzyk, a graduate student in civil engineering, won a student presentation award at the International Congress on Environmental Modeling and Software in Leipzig, Germany.
July 9, 2012
Associate Professor of Civil Engineering, Maria Lopez, spearheaded this collaborative effort while on sabbatical at UPM during the Fall of 2011. The Universidad Politécnica de Madrid is ranked as the number one technical research university in Spain. "UPM has more than 40 researchers dedicated to the science and technology of building materials, making it one of the largest research groups in Europe dedicated to this field. This MOU is the first step toward future educational and research collaborations between the two schools, says Lopez."
June 21, 2012
President and chief executive officer of the Lane Construction Corporation, Cheshire, Connecticut, Robert Alger ('79, CE), elected distinguished member of ASCE, the highest honor conferred by the Society. May 2012 ASCE News article.

May 18, 2012
Patrick Reed, associate professor of civil and environmental engineering at Penn State, has been named the winner of the 2012 Walter L. Huber Civil Engineering Research Prize by the American Society of Civil Engineers (ASCE).
The honor is awarded to civil engineers younger than the age of 40 and is given to only five people per year. The ASCE cited Reed for his "pioneering advances in multi-objective systems analysis that have significantly advanced engineering practice related to hydrologic prediction, observation network design and risk-based water supply management."
April 27, 2012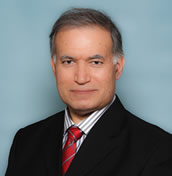 Hankin Chair Appointment Announced
The Dean of the College of Engineering at Penn State University has appointed Dr. Ali M. Memari to be the next Bernard and Henrietta Hankin Chair of Residential Construction and Director of Pennsylvania Housing Research center (PHRC). Dr. Memari is currently a Professor of Architectural Engineering at Penn State. He has B.S., M.Eng., and Ph.D. degrees in Civil Engineering, respectively, from University of Houston, University of California at Berkeley, and Penn State University. Dr. Memari teaches Structures courses and his research has focused on laboratory experimental testing and analytical evaluation of various types of envelope systems for commercial buildings and different types of wall systems for residential buildings. His tenure as Hankin Chair and Director of PHRC begins July 1, 2012.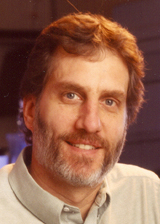 April 18, 2012
Bruce Logan, Kappe Professor of Environmental Engineering, has been awarded an Evan Pugh Professorship. The Evan Pugh Professorship is the highest distinction that the University bestows upon a faculty member.
Dr. Logan is also the Kappe Professor of Engineering. To read more about Dr. Logan and his research, visit his home page at http://www.engr.psu.edu/ce/enve/logan/
April 18, 2012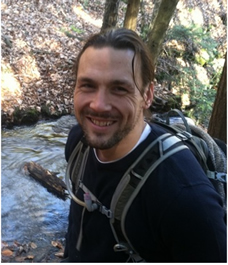 Michael Shreve, a second year Master's student in Environmental Engineering, has been awarded a 2012 National Science Foundation (NSF) Graduate Research Fellowship. This nationally recognized award will cover the cost of tuition and provide a stipend of $30,000 each year, for three years. As an NSF Fellow, Michael will pursue a Ph.D. in Environmental Engineering, continuing to work with Dr. Rachel Brennan, Associate Professor of Environmental Engineering.
Michael's Ph.D. research will focus on the characterization, enhancement, and augmentation of fungal communities in existing wastewater treatment systems. This work is intended to protect and enhance the nation's water supply by providing an economical means of removing Endocrine Disrupting Compounds (EDCs) from wastewater and preventing the discharge of these compounds into surface waters.
April 18, 2012
Dane Kelsey is one of eight engineering students honored at the annual College of Engineering Research Symposium (CERS) on April 5 at the Nittany Lion Inn. Dane received this recognition as a civil engineering undergraduate student; he is currently pursuing his Master's degree in environmental engineering.
April 17, 2012
Bellefonte local and former Penn State student, Jeremy Herbstritt, remembered in memorial race on April 16, 2012.
News article from the Centre Daily Times: http://www.centredaily.com/2012/04/17/3165210/race-celebrates-mans-life.html
News article from WJACTV.com: http://www.wjactv.com/news/news/bellefonte-native-honored-five-years-after-virgini/nMbFL/
April 10, 2012
Environmental engineering graduate student, Robert Davis, wins third place in the engineering category in the 2012 Graduate Exhibition for "Bench-scaled Stacked Microbial Desalination Cell with different air cathode diffusion layer compositions for seawater desalination". Dr. Bruce Logan is the faculty adviser.
April 5, 2012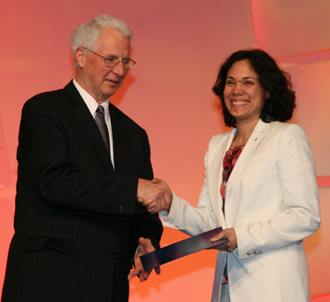 Maria Lopez de Murphy, Associate Professor of Civil Engineering, was honored with the rank of Fellow of the American Concrete Institute during the ACI Spring 2012 Convention in Dallas, TX on March 18, 2012. Maria Lopez is a voting member of ACI Committees 440, Fiber-Reinforced Polymer Reinforcement; and 544, Fiber-Reinforced Concrete, and Joint ACI-ASCE Committee 446, Fracture Mechanics of Concrete. She has served as Session Organizer and Chair at national and international conferences and as a leader of several ACI task group efforts. Her research interests include nontraditional materials and technologies for repair and retrofit systems and new structures,
Pictured l to r: ACI President Hoover, Dr. Maria Lopez de Murphy
specifically the use of fiber-reinforced polymer sheets or plates for retrofitting concrete structures.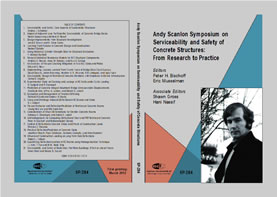 April 2, 2012
The American Concrete Institute (ACI) publishes Scanlon Symposium Volume: ACI SP 284. Andrew Scanlon is professor of civil engineering and Hankin Chair of Residential Building Construction.
April 1, 2012
The Thomas C. Kavanagh Memorial Structural Engineering Lecture will be held on Thursday, April 5, 2012 at 7:30 pm in Heritage Hall, HUB-Robeson Center, University Park campus. The lecture will feature Linda Figg, President and CEO of Figg Engineering Group, Director of Bridge Art. Ms. Figg's talk is titled Creating Bridges as Art.
Thomas C. Kavanagh Memorial Structural Engineering Lecture series.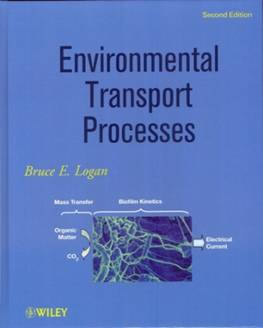 March 30, 2012
Environmental Transport Processes, 2nd Edition
by Bruce Logan, Penn State University
Publisher: Wiley, ISBN: #978-0-470-61959-9
The second edition of Environmental Transport Processes is now available. The textbook covers the fundamentals of chemical transport processes in both natural and engineered environments, with a particular focus on the biological-physical interface. Specific topics include mass transfer to aggregates and biofilms; chemicals transport in lakes, rivers, oceans and groundwater; and particle dynamics with emphasis on coagulation and filtration processes.
March 21, 2012
Shruthi Baskaran, a senior majoring in civil engineering, and Rachel Dzombak, a senior majoring in bioengineering, both in the College of Engineering, have been awarded the 2012 W. LaMarr Kopp International Achievement Award. Baskaran and Dzombak are honored as co-recipients of the undergraduate award. The award recognizes undergraduate students who have contributed significantly to the advancement of the international mission of the University. It is named in honor of the late deputy vice president for international programs.
March 15, 2012
Matthew Garver, civil engineering undergraduate, is the recipient of the Metropolitan District Chi Epsilon scholarship (one scholarship per district). Matthew is the current president of Penn State's student chapter of Chi Epsilon, the civil engineering honor society.
March 14, 2012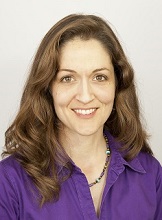 Rachel Brennan, Associate Professor of Environmental Engineering, has been selected as a Kavli Fellow by the National Academy of Sciences, and invited to be an Introductory Speaker at the upcoming German-American Frontiers of Science Symposium in Potsdam, Germany, from May 10 – 13, 2012.
Jointly sponsored by the US National Academy of Sciences and The Kavli Foundation, the Kavli Frontiers of Science bring together some of the very best young scientists to discuss exciting advances and opportunities in their fields in a format that encourages informal collective, as well as one-on-one discussions among participants. These are highly interdisciplinary symposia emphasizing communication of a wide range of contemporary science topics across the traditional disciplines. The symposia, which are both national and international in scope, enable emerging young scientific leaders to become acquainted with their counterparts in a broad range of disciplines, and to stimulate long-term relationships with their peers. The participants become acquainted with their colleagues in other nations, and in this way build an international network of scientific communication and cooperation. The symposia also serve to inform these young scientists about the challenges and opportunities being addressed at the frontiers of other scientific disciplines, and to broaden their perspectives on the scientific enterprise as a whole.
Dr. Brennan has been invited to speak at a bilateral German-American Kavli Symposium organized jointly by the Alexander von Humboldt Foundation and the US National Academy of Sciences. The Kavli Frontiers of Science symposia are attended by approximately 80 to 100 scholars under 45 years of age. Participants include leading researchers from academic, industrial, and federal laboratories in such disciplines as astronomy, astrophysics, atmospheric science, biology, biomedicine, chemistry, computer science, earth sciences, genetics, material sciences, mathematical sciences, neurosciences, pharmacology, and physics. At each symposium, approximately 25 young scientists report on current research within their disciplines to an academically trained and scientifically diverse audience. They highlight major research challenges, methodologies, and limitations to progress at the frontiers of their respective fields. All attendees participate actively in a general discussion period, during which they learn from and form collaborative relationships with other young scientists in different fields.
March 1, 2012
Production of energy from the difference between salt water and fresh water is most convenient near the oceans, but now, using an ammonium bicarbonate salt solution, Penn State researchers can combine bacterial degradation of waste water with energy extracted from the salt-water fresh-water gradient to produce power anywhere. "We are taking two technologies, each having limitations, and putting them together," said Bruce E. Logan, Kappe Professor of Environmental Engineering. "Combined, they overcome the limitations of the individual technologies."
February 28, 2012
Dr. Stephanie Velegol, civil engineering instructor, is lead author on resarch to provide safe, clean drinking water to the developing world using seeds from the Moringa tree. An article on the research is published in the American Chemical Society Journal Langmuir.
Supplying Safe Drinking Water: Miracle tree substance produces clean drinking water inexpensively and sustainably (podcast)
February 27, 2012
2012 Jeremy Herbstritt Memorial 5K Run/Walk
Registration is now open for a special event our department supports to honor the memory of one of our own alumni, Jeremy Herbstritt, who lost his life tragically in the April 16, 2007 shooting at Virginia Tech. Jeremy was an inquisitive student, achieving but also inspiring others in academics and research as well as through teaching and mentoring, which he was doing as a graduate student at Virginia Tech the day his life was suddenly cut short. One wonderful way to honor him is to take part in the Jeremy Herbstritt Memorial 5K Run/Walk on Monday, April 16 at 6:30 p.m. The 5K begins and finishes at the Intramural Building, East Lawn. A candlelight vigil will follow.
Registration is available online at http://bit.ly/ForJeremy2012 or via downloadable form, http://nvrun.com/apps/app-herbstritt-12.pdf, as well as on site before the event. An early registration discount is available through April 1.
February 27, 2017
Joseph Kasprzyk, civil engineering Ph.D. student, has been selected as a 2011 Outstanding Reviewer for the Journal of Water Resources Planning and Management. Dr. Patrick Reed is the faculty adviser.
February 27, 2012
UNIVERSITY PARK - The Thomas D. Larson Pennsylvania Transportation Institute at Penn State has been awarded a $3.5-million grant from the U. S. Department of Transportation as part of its leadership role in the Mid-Atlantic Universities Transportation Center (MAUTC). MAUTC has been the federally designated University Transportation Center for Region 3 since its inception in 1988. Region 3 encompasses Delaware, Maryland, Pennsylvania, Virginia, West Virginia and the District of Columbia. MAUTC resides at the Larson Institute, a multidisciplinary research unit within Penn State's College of Engineering. The grant carries the center's work forward into 2015. The University of Maryland, Morgan State University, University of Virginia, Virginia Polytechnic Institute and State University, and West Virginia University are also part of the center. "This is indicative of Penn State's highly respected leadership position in the national transportation arena," said David Wormley, dean of the College of Engineering. "As a regional center uniting academic, public and private partners, MAUTC contributes significantly to critical transportation initiatives." "It's exciting and an honor to help lead the important work of the University Transportation Centers Program," said Martin Pietrucha, who serves as executive director of MAUTC and director of the Larson Institute. "Combining dedicated and enterprising faculty, staff and students has enabled MAUTC to realize important collaborative opportunities in education, research and technology transfer in service to our region and the nation." Penn State and the partnering universities will use the grant to focus on knowledge creation, knowledge management, and knowledge implementation related to transportation systems operation and management, working on the needs of Mid-Atlantic states in the areas of safety, state of good repair, and environmental sustainability.
February 24, 2012
Two civil engineering faculty are the recipients of Penn State Engineering Alumni Society (PSEAS) awards. Dr. Patrick Reed won the Outstanding Advising Award and Dr. Michael Gooseff won the Outstanding Teaching Award.
Information about the Penn State Engineering Alumni Society and the awards can be found at their web site at http://www.engr.psu.edu/AlumniFriends/Awards/FacultyStaff/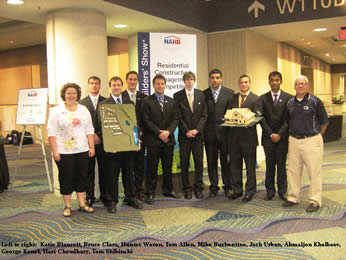 February 16, 2012
Penn State Students placed 13th at the NAHB Student Chapter Residential Construction Management Competition - International Builders Show, Orlando, FL, February 2012.
Faculty advisors are Dr. Andrew Scanlon, Dr. Katie Blansett and Mr. Thomas Skibinski
January 24, 2012
Scott Himes, a doctoral candidate in civil engineering and research assistant at the Larson Institute at Penn State, has received the Mid-Atlantic Universities Transportation Center (MAUTC) Student of the Year Award.
January 18, 2012
Shruthi Baskaran, senior in Civil Engineering, wins the Kopp International Achievement Award in the category of Undergraduate Student. The W. LaMarr Kopp International Achievement Awards are designed to recognize those at Penn State who make extraordinary contributions to the advancement of the international mission of the University. This year's Selection Committee is chaired by Thomas Bruening, associate professor of agricultural and extension education in the College of Agricultural Sciences, and Kopp Faculty Award winner in 2004-05.
Four awards are given annually in the categories of undergraduate student, graduate student, staff member, and faculty member. Criteria for the awards include leadership and support for international education, service to the international community, and research with a significant international component. Each award carries a $1,000 cash award and a plaque. Nominees/applicants must be full-time faculty, staff and students at Penn State University.
January 5, 2012
Alisha Fernandez, a doctoral candidate in energy and mineral engineering and National Science Foundation (NSF) graduate fellow, was awarded the Dennis J O'Brien United States Association for Energy Economics (USAEE) Best Student Paper Award for her paper "Evaluating ecosystem and wind-following services for hydroelectric dams in PJM." The paper also was accepted for publication in of the Journal for Regulatory Economics in 2012.
Fernandez' co-advisers are Patrick Reed, associate professor of civil engineering, and Seth Blumsack, assistant professor of energy policy and economics.
CEE News and Events Archives
Select a year: