NEWS & EVENTS (IN DETAIL)
December 5, 2013
Bruce Logan, Evan Pugh Professor and the Stan and Flora Kappe Professor of Environmental Engineering at Penn State, has been elected a fellow of the American Association for the Advancement of Science (AAAS), the group announced on Nov. 29.
Penn State Live article on Logan elected fellow
December 5, 2013
Larson Lecture to focus on need for Transportation infrastructure investment
The need for investment in America's transportation infrastructure will be the topic of the Thomas D. Larson Distinguished Transportation Lecture at 1:30 pm Tuesday, December 10, 2013 in Pen State's HUB-Robeson Center's Heritage Hall.
Penn State Live artical on Larson Lecture
August 12, 2013
Transportation engineering and planning students participated in the 4th Annual ITE Collegiate Traffic Bowl Grand Championship during the 2013 Instiute of Transportation Engineers (ITE) Annual Meeting and Exhibit. The competition took place on August 6th at the Sheraton Hotel, Boston, Massechusettes. The Penn State Student Chapter of ITE finished 3rd out of 62 participating teams.
The ITE Colligate Traffic Bowl is a competition among the ITE Student Chapters from universities in the US and Canada with transportation planning and engineering topics for clues, questions and answers.
May 15, 2013
Jeffrey Laman, professor of civil engineering, has published an article entitled "Short-line railroad management system for bridge prioritization" published in Built Environment Project and Asset Management which has been chosen as an Outstanding Paper Award Winner at the Literati Network Awards for Excellence 2013.
Further information regarding the Awards for Excellence can be found at www.emeraldinsight.com/literati
May 8, 2013
Bruce Logan, Evan Pugh Professor and the Stan and Flora Kappe Professor of Environmental Engineering, has been named the inaugural deputy editor of the newly launched Environmental Science and Technology (ES&T) Letters Journal.
April 12, 2013
Andrew Kreider will start his environmental engineering master's program in the fall of 2013 with an Environmental Engineers of the Future (E2F) scholarship award. Dr. Rachel Brennan will be his faculty adviser.
Andrew is the first student in environmental engineering at Penn State to receive this award.
Environmental Engineers of the Future
April 4, 2013
Several civil and environmental engineering graduate students won cash awards at the recent College of Engineering Research Symposium (CERS):
Christopher Cartwright - civil engineering (faculty adviser: Farshad Rajabipour)
Omid Ghasemi Fare - civil engineering (faculty adviser: Prasenjit Basu)
Dane Kelsey - environmental engineering (faculty adviser: Rachel Brennan)
Victoria Whyte - environmental engineering (faculty adviser: Rachel Brennan)
April 4, 2013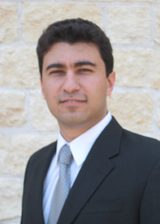 Dr. Farshad Rajabipour was recently awarded a CAREER grant, the National Science Foundation's most prestigious honor for young researchers. Awardees are chosen because they exemplify the role of teacher-scholars through outstanding research, excellent education and the integration of education and research within the context of the mission of their organization. The title of Dr. Rajabipour's award is: Reaction Mechanisms, Performance Assessment, and Novel Mitigation Tools for Alkali-Silica Reaction in Concrete Structures.
March 11, 2013
Dr. Venkataraman Shankar is a recipient of the College of Engineering's PSEAS Outstanding Advising award.
February 20, 2013
A new scholarship in the College of Engineering honors the founder of a Pittsburgh engineering firm. Civil & Environmental Consultants (CEC) Inc., established the endowment for James M. Roberts, a Penn State alumnus and the firm's chairman emeritus.
James Roberts article on Penn State Live
February 14, 2013
Driving at night is no picnic and can be fraught with danger, given the sometimes severe visibility limits and scarce reaction time. While roadway lighting can improve visibility at night and give drivers more response time to potential hazards, relating visibility from roadway lighting to nighttime driving safety has been limited by a shortage of data and lack of consideration of vehicle headlights.
To address this issue, Eric Donnell, associate professor at Penn State and faculty researcher at the University's Thomas D. Larson Pennsylvania Transportation Institute, in collaboration with researchers at the Lighting Research Center, developed a unique parallel approach to lighting safety analysis.
Visibility and safety from roadway lighting article
February 7, 2013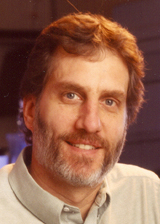 ENVIRONMENTAL ENGINEER BRUCE LOGAN ELECTED TO NATIONAL ACADEMY OF ENGINEERING
University Park, Pa. – Penn State environmental engineer Bruce Logan has been elected to the National Academy of Engineering (NAE), the organization announced today (Feb. 7).
Logan is one of 69 new members and 11 foreign associates elected for 2013, bringing the total membership to 2,250 and foreign associates to 211.
Election to the NAE is among the highest professional distinctions accorded to an engineer. Academy membership honors those who have made outstanding contributions to engineering research, practice or education, as well as pioneering new and developing fields of technology, making major advancements in traditional fields of engineering or developing/implementing innovative approaches to engineering education.
Logan, who is an Evan Pugh Professor and the Stan and Flora Kappe Professor of Environmental Engineering at Penn State, was elected by the NAE for his work in microbial electrochemical technologies for wastewater treatment and sustainable energy generation.
A member of the University faculty since 1997, Logan serves as director of the Penn State Hydrogen Energy Center and the Engineering Energy and Environmental Institute.
His work focuses on the sustainability of the water infrastructure and the production of electricity and energy carriers, such as hydrogen, from waste biomass to help provide energy for the needs of water infrastructure. He specializes in microbial fuel cells, biological hydrogen production and new methods of renewable energy.
Logan is a fellow of the Water Environmental Federation and the International Water Association and a former Fulbright Scholar and Leverhulme Fellow.
In 2009 he received the Athalie Richardson Irvine Clarke Prize, one of the most prestigious water prizes in the United States, for his research in water science and technologies. Logan was one of eight inaugural recipients of the Popular Mechanics Breakthrough Award in 2005. His other awards include the inaugural Association of Environmental Engineering Professors' Malcolm Prinie Frontiers of Research Awards and the 2004 Paul L. Busch Award from the Water Environment Research Foundation Endowment for Innovation in Applied Water Quality Research.
Logan is a visiting professor at Tsinghua University and Harbin Institute of Technology in China and Newcastle University in the United Kingdom. He is the International Francqui Chair at Ghent University in Belgium.
Logan is a Global Research Partner with the King Abdullah University of Science and Technology (KAUST) in Saudi Arabia and one of 12 founding KAUST Investigators.
He holds a B.S. in chemical engineering and M.S. in environmental engineering from Rensselaer Polytechnic Institute. He earned his Ph.D. in environmental engineering from the University of California, Berkeley.
Curtis Chan
January 22, 2013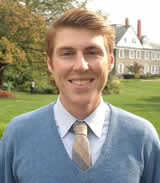 Roland Cusick has won the Alumni Association Dissertation Award for 2012-13 based on his work on Waste Heat and Nutrient Recovery with Microbial Electrochemical Technologies. Wastewater treatment currently accounts for 3% of U.S. energy consumption, but domestic, industrial and animal wastewater contains ~1.5 × 1011 kWh of potential energy (~17 GW of power). Microbial Electrochemical Technologies (METs) offer a unique platform to efficiently recover useful end products from wastewater such as energy, biofuels, bio-chemicals and fertilizers. For his doctoral research, Roland and his advisor, Dr. Bruce Logan, focused on the development of two new METs that transform wastewater pollutants, including organic matter, phosphate, ammonia and carbon dioxide, into useful materials (electricity, hydrogen gas, and struvite).
His dissertation research also focused on designing a microbial electrolysis cell (MEC) to sustainably recover phosphate from wastewater. Precipitation of phosphate salts requires an increase in solution pH, which is typically accomplished with chemicals such as sodium hydroxide, but this makes the process cost prohibitive in most cases. As an alternative, I designed a reactor that generates hydrogen from wastewater and utilizes proton consumption at the cathode of a MEC to raise solution pH, inducing precipitation of phosphate salts.
Roland will graduate with his PhD this summer, 2013, and has accepted a position as an Assistant Professor at the University of Illinois at Urbana-Champaign beginning August, 2013.
CEE News and Events Archives
Select a year: