Technical Report 2: Click HERE
Technical Report 2 is a study of existing floor system as well as a comparison of three alternative
flooring systems which are designed in this report. The existing system is a two-way flat slab with drop panels, and the three systems chose to design were:
Post-Tensioned Concrete
Composite Steel Framing with Composite Steel Deck
One-Way Slab and Beams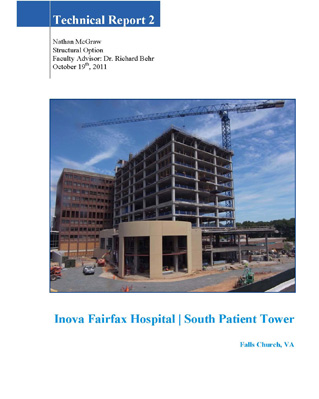 Technical Report 3: Click HERE
Technical Report 3 is a lateral system analysis of the Sout Patient Tower. The lateral system for the building primarily consists of 7 shear walls and concrete moment frames. Seismic and wind loads were calculated and both were found to control different areas of the structure. Two different models were created to complete this report.