Me.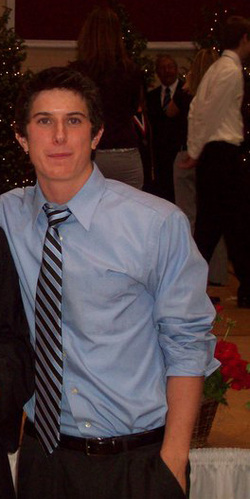 Thomas Kleinosky is a fifth year senior at The Pennsylvania State University studying Architectural Engineering.
In December of 2012, he will graduate with an integrated Bachelor/Master of Architectural Engineering, with his focus in Structural Engineering, officially obtained EIT status upon graduation.
Thomas spent the summer of 2011 as a building structures intern for Whitney Bailey Cox and Magnani(WBCM). Working in the industry enabled him to utilize his knowledge obtained in the classroom at Penn State and apply it to real world engineering. He learned that there is more to Structural Engineering than what is learned in the classroom and his internship benefitted him greatly. He was exposed to designing beams, foundations, columns, decking, joists, and bearing walls on different projects for the first half of the summer. For the second half of summer 2011, Thomas assisted in the design of a middle school building, which he is still currently working on throughout the fall and spring semesters.
The summer of 2010 Thomas interned for Appleton Papers Incorporated as an Engineering Intern. Here he reviewed and edited drawings as well as verifying as built drawings in the plant. He also was exposed to some basic structural design, designing platforms for workers to obtain access to some overhead machines and the steel framing for an overhead mono-rail ceiling crane.
Aside from school and his internship Thomas is also the National Outreach Officer for The Penn State Chapter of the Earthquake Engineering Research Institute. As an officer Thomas coordinates with professionals in the industry to set up field trips to different seismic laboratories, as well as communicate with professionals to gain their interest in being a guest lecture at Penn State. In his spare time he enjoys playing golf, ice hockey, snowboarding, and spending time in the outdoors.
My Resume
.
---