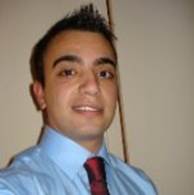 Ghaith Yacoub is a 5th year student in the Architectural Engineering program at the Pennsylvania State University. In May 2013, Ghaith will graduate with a Bachelor in Architectural Engineering, with a concentration on construction management. Ghaith is currently a project representative for the Design build Institute of America, Penn State Student Chapter. As project representative, Ghaith is responsible for coordinating and overseeing the service project that DBIA is volunteering for in 2012. The service project is to design and construct a pedestrian bridge in spring creek, a local park in State College PA.

In addition to DBIA, Ghaith is involved in many professional and student organizations including the Student Partnership for Achieving Construction Excellence (S:PACE), the USGBC Penn State Student Chapter, and the Student Society of Architectural Engineers (SSAE).

During the summer of 2012, Ghaith worked as an intern at Cornerstone Consulting Engineers and Architectural, Inc. This experience gave Ghaith the opportunity to collaborate with engineers and architects to complete fast-track building designs. Working for an AE firm also provided Ghaith with valuable knowledge about building design, coordination, and requirements for construction of various building types.
In april 2013, Ghaith recieved the Hettema Leadership Award which recognizes students' efforts in leadership and career development in the Construction Management industry in memory of Charles Hettema; the founder of the Construction Management program at Penn State.
Upon graduation in May 2013, Ghaith is joining The Whiting-Turner Contracting Company where he will begin his career in the construction industry.

To Join Ghaith's Professional Linkedin Network Click here
To view Ghaith's resume click here