Technical Assignments
Technical Assignment #1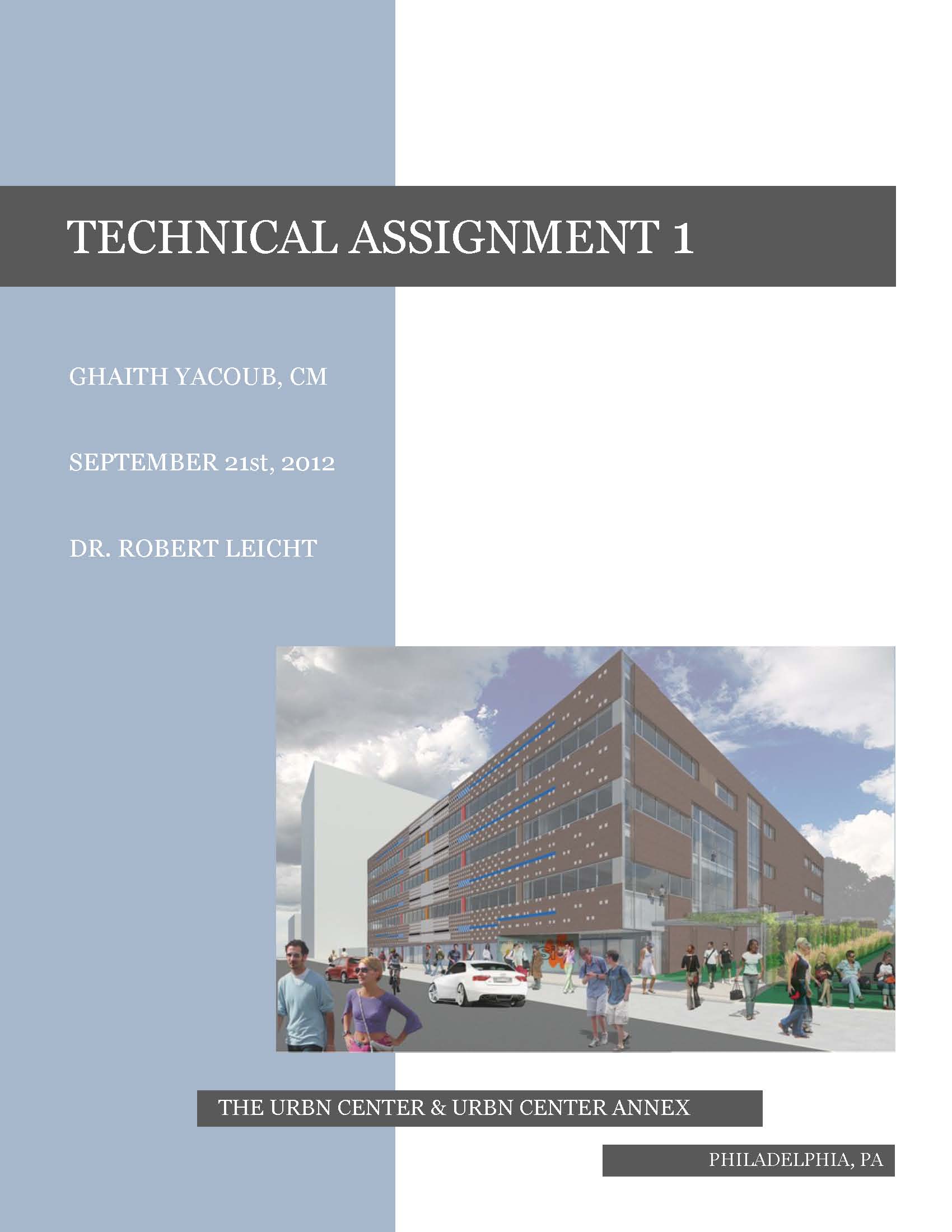 This report provides a summary of the project schedule, a building systems summary, an existing conditions study, a site layout plan, client information, a project delivery method/staffing plan, and a cost evaluation. Due to privacy purposes, the cost evaluation has been withheld from being posted on online and was submitted for grading purposes only.
Technical Assignment #2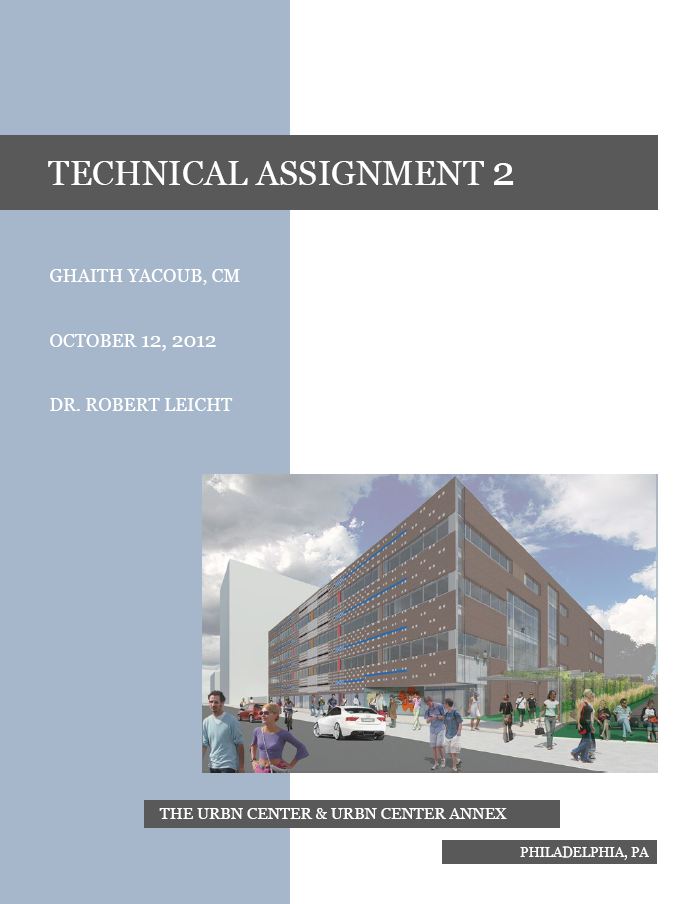 This report focuses o a detailed project schedule, a general conditions estimate, a BIM use Evaluation/proposal, constructability issues, a detailed structural estimate. Since this report is heavily focused on cost information and due to privacy porpuses of the project cost, this report was submitted for grading purposes only
Technical Assignment #3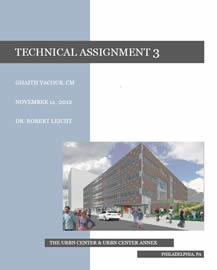 This report provides a LEED Evaluation, schedule accelaration scenarios, implimented value engineering topics, a summary of the 2012 S:PACE Roundtable meeting, and possible analytical topics to explore during the Spring semester regarding the URBN Center.