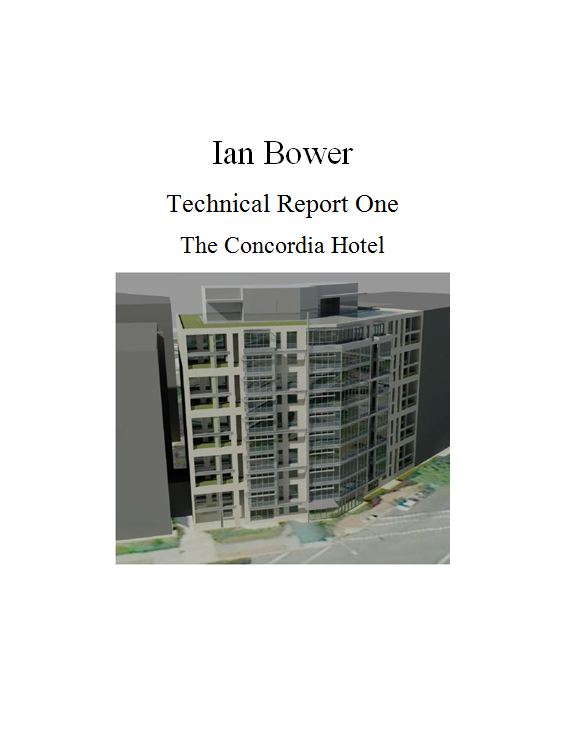 Technical Report One
This portion of the thesis project familiarizes the reader with conditions under which the building is constructed. The report gives background on the opportunities and constraints that affect the design and construction process. Provides a description of the scope of work being performed and contractual organization of the construction of The Concordia Hotel by the Turner Construction Company. The following report analyzes the project schedule, building systems, project cost, and site plans. The report also includes local conditions, client information, an assessment of the project delivery system and lastly an assessment of the staffing plan. The site plan portion was broken into two parts of existing conditions, and site layout planning.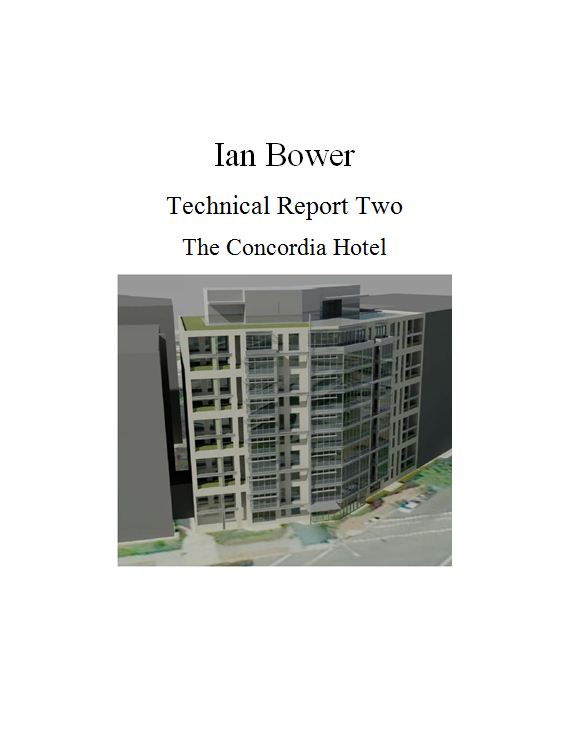 Technical Report Two
This section of the thesis analyzes the key features of the project that affect the project's execution. In this section important schedule attributes and the costs of key building systems will be determined. The report will be composed of a detailed project schedule, a detailed structural systems estimate and general conditions estimate. The estimates are followed by an evaluation of the key constructability issues and the Building Information Modeling (BIM) use on the project.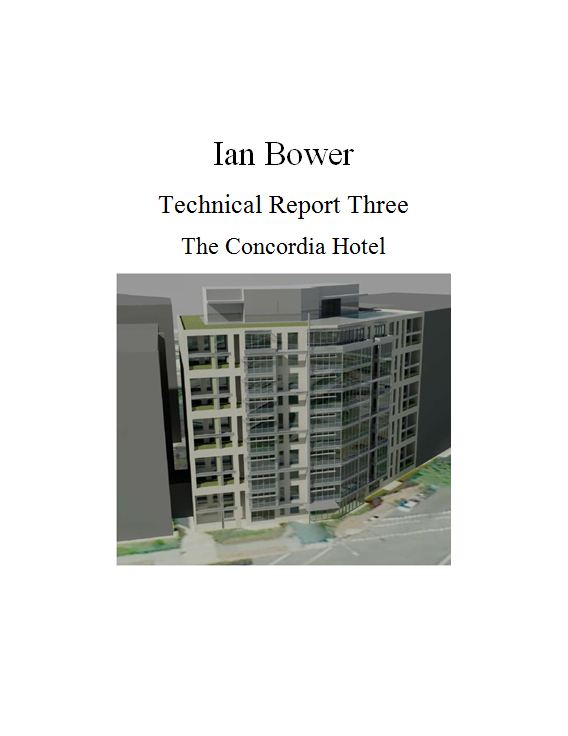 Technical Report Three
This section of the report helps identify areas of the project that are good candidates for research, alternative methods, value engineering, and schedule compression. This part of the report is seperated into constructability challenges, schedule acceleration scenarios, value engineering topics, and critical industry issues. After conducting all of the research projects an identification of the problems and technical analysis options were made. A seperate section of the thesis report included the presentation of the proposal for spring semester research.