Welcome to Ramuel Holgado's AE Senior Thesis e-Portfolio
Technical Reports
Technical Report 1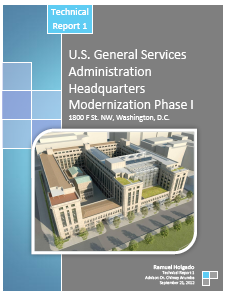 Technical Report I focuses on the construction project management. It summarizes the project schedule and building systems and includes a project cost evaluation and multiple site plans detailing the existing conditions and different conditions of the site at various phases of the project. Information on the local conditions, client, project delivery system, and staffing plan can also be found in the report.
Technical Report 2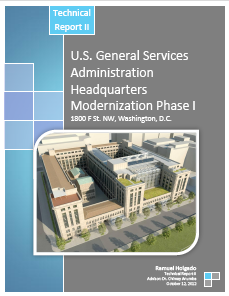 Technical Report II analyzes the cost and schedule of the project. It includes a detailed project schedule and detailed structural system estimate of the New Addition. Additional information includes a general conditions estimate, Building Information Modeling (BIM) Use Evaluation and a description of the constructability challenges presented on the project.
Technical Report 3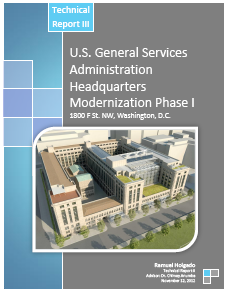 Technical Report III contains an analysis of alternative methods. It includes a LEED evaluation and information gathered from an interview with the Project Manager, such as schedule acceleration scenarios and value engineering topics. Critical industry issues discussed at the 21st Annual PACE Roundtable Meeting have also been included. This report also identifies various problems on the project and explores different technical analysis options.