Welcome to Ramuel Holgado's AE Senior Thesis e-Portfolio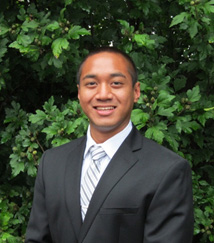 Ramuel Holgado's Bio
Ramuel Holgado is currently in his 5th year studying Architectural Engineering at The Pennsylvania State University. Upon completion of this program in May 2013, he will graduate with a Bachelor of Architectural Engineering degree with a focus on construction management.

Over the previous two summers, Ramuel has had the privilege of interning for Walsh Construction in Washington, D.C. During these internships, he worked on Phase I of the U.S. General Services Administration Headquarters Modernization, a $200M project. His primary tasks included processing submittals and RFIs, updating schedules and construction drawings, and contacting subcontractors. In addition, he acquired a Homeland Security Presidential Directive 12 Badge, which grants security clearance for government buildings, received OSHA 10-Hour Training, and earned First Aid and CPR/AED Certificates.

Outside of school and work, Ramuel is an active member of Alpha Sigma Phi, which is a philanthropic and social fraternity, and the Student Society of Architectural Engineering. He also participates in THON, which is an organization that helps fight against pediatric cancer, by individually raising $1,000 every year since his freshman year of college.
Resume (click here)