-- Sustainability Features --
The Mary J. Drexel Home Assisted Living Addition is not seeking to achieve any LEED certification or points.
Building Statistics Part II
-- Demolition --
When purchased in 2008 the campus consisted of a three-story mansion constructed in 1878. It will continue to be used for various organized events. There was a single story Nursing Home and existing Cottage that were not in use that are being demolished so the new East and West Wing additions can be built in its place. An existing barn will remain to be used as storage for both construction and post-construction purposes.
-- Structural --
The main super structure of the project consists of load-bearing metal stud wall panels known as "The Infinity Structural System" as seen in Figure 4. This system is ideal for mid-rise residential projects such as Apartments, Condos, Lofts, Student Housing, Hotels and Senior Living Facilities up to seven or eight stories in height.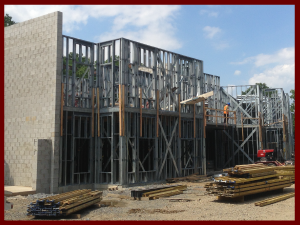 Figure 4 – Infinity Panels, photo by Gjon Tomaj
Other aspects of the superstructure include structural steel columns and beams for areas requiring larger spans such as the middle common areas of each wing for the foyer, community living area, dining area and activity kitchen. Floors are composed of 4" normal weight concrete floor slabs on composite metal decking supported by the wall panels and wide flange beams. The basement walls, elevator shafts and stair towers are all constructed using reinforced load-bearing CMU walls varying with 8" and 12" thicknesses.
-- Mechanical System--
The Mary J. Drexel Project utilizes a Variable Refrigerant Flow System (VRF) mechanical system. This contains two 30 ton outdoor Rooftop Air Handling condensing units and one 13 ton Rooftop Air Handling Unit. Each of the 30 ton units supplies 6,200 CFM while the 13 ton unit supplies 2,870 CFM. Throughout the two wings, the Rooftop Air Handling Units are connected to multiple indoor fan coil units, each individually controllable by each resident unit. This segmentation of the distribution system allows greater comfort control of each individual resident unit as it is capable of cooling some spaces while heating others. A benefit of this system is that it allows for an increase in useable floor space by removing mechanical equipment from inside the main building areas and only needing vertical mechanical shafts where necessary.
-- Fire Protection --
In order to provide adequate fire protection for both buildings, a 100% coverage wet-pipe sprinkler system is being used. The system is designed, installed and tested in accordance with NFPA 13 and Lower Merion Township code.
-- Electrical System --
The electrical system requires a demand service of 384 kVA.  It is supplied via a utility transformer feed that travels to a 3000A 208/120V 3 Phase-4 wire main distribution panel. The MDP is then split into six different feeds;
- 100A feed services the existing barn
- 400A feed services the existing Mansion basement MDP
- 1200A feed services the new East Wing addition
- 1200A feed services the new West Wing addition
- 600A & 100A feeds service miscellaneous equipment such as automatic transfer switches and the emergency generator
All of the panel boards that are supplied via the 3000A distribution panel are rated at 208/120 volts. The only redundancy system within the electrical systems of this project includes a 200 kW Natural Gas Emergency Generator. This generator ties directly into the main service feed to the building and can be used for the existing Mansion, new additions, and even the existing storage barn.
-- Elevators --
There are two elevators in each of the wings for a total of four. Each wing has an elevator next to the vestibule entrance for quick access to the second level. Another elevator located near the kitchen of the existing mansion is the service elevator that allows access to food storage basement.
-- Telecommunications--
Being an assited living facility, The Mary J. Drexel integrated a wandering resident alarm system along with Personal Emergency Response System (PERS). Other basic systems included are video surveillance, audio-video (AV) and door monitoring systems.