This senior thesis report is comprised of the findings of the four analyses that were performed for the HUB Renovations & Addtion Project. Through countless hours of research, feedback from academic members, the project team, multiple site visits, and construction professionals, four main areas were focused on for further analysis. The purpose of this thesis project is strictly educational and is not intended to critique the work performed by the project team in any way.
click on image below to view the full Final Report.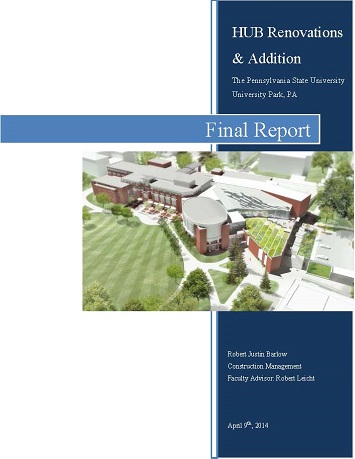 Executive Summary:
click on image below to view the Executive Summary.