Final Report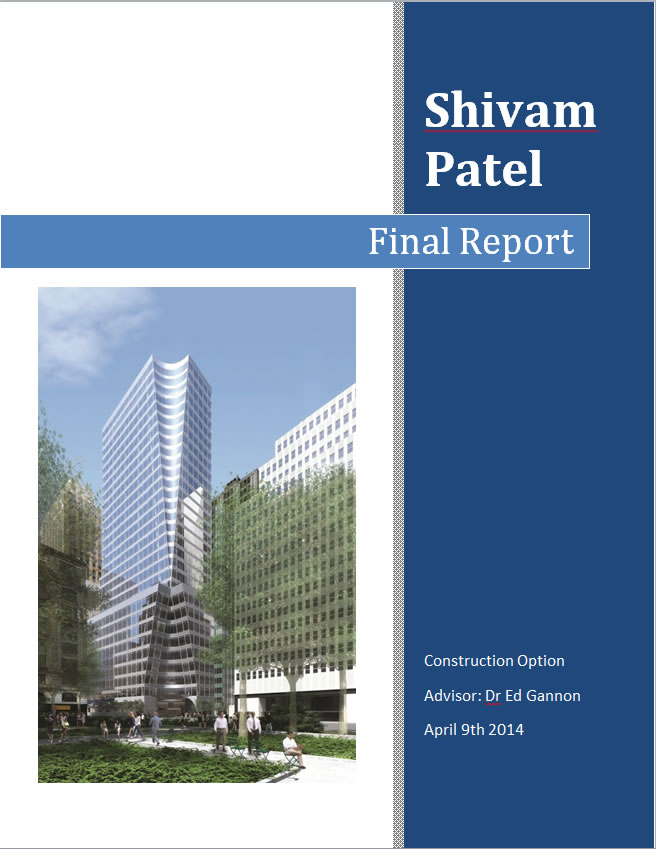 Full Report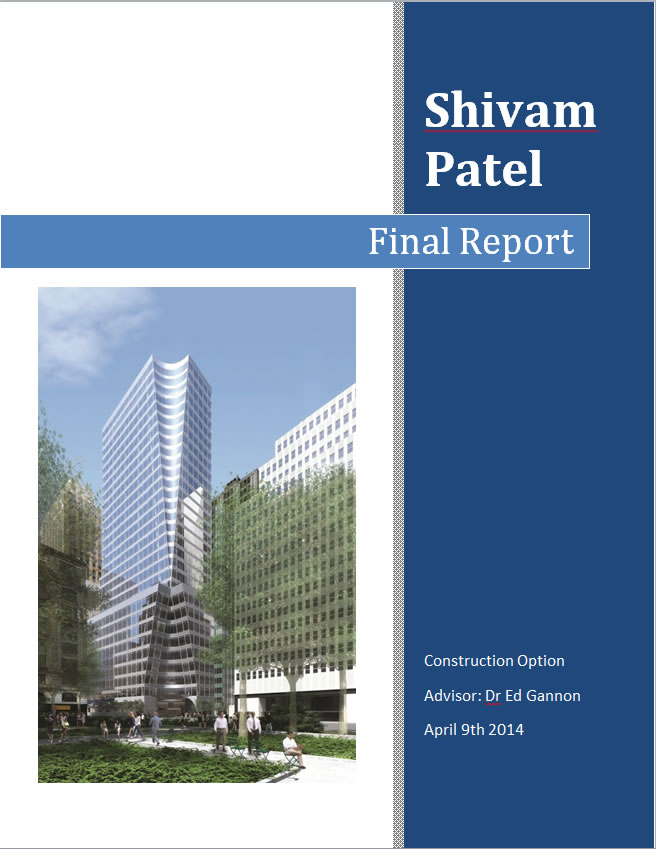 Report Only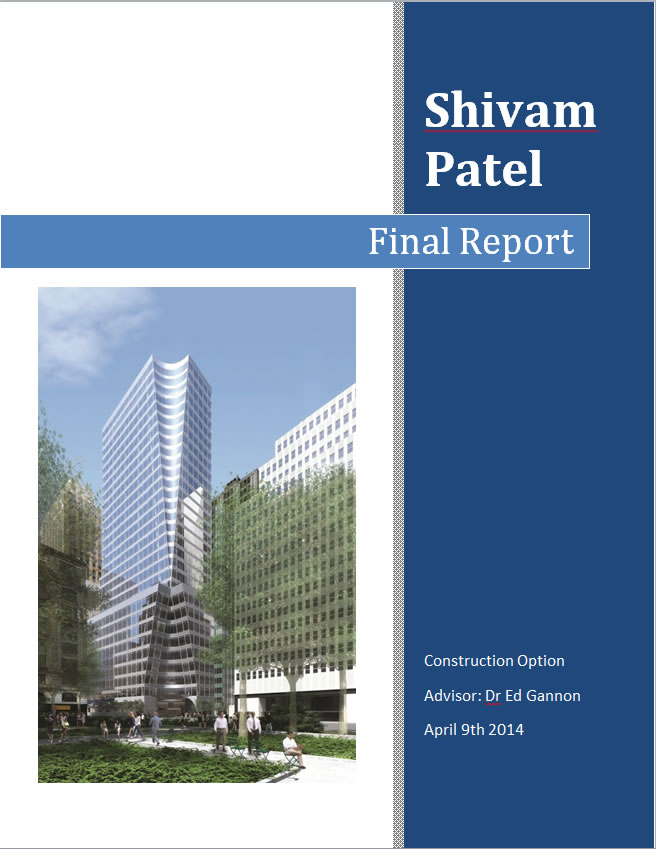 Appendix Only

The Senior Thesis Final Report displays the research and findings of four analyses that were
performed on the project. This project is a new construction high rise building located in a major
city and is being built as it is an investment for the owner. The project is a $208 million job that
has a construction schedule of approximately 26 months. The building is roughly 475,000 GSF
large which gives it a cost per square foot of approximately $438. The goals of these analyses are
to target schedule, coordination, and cost concerns.
This Thesis Final Report will provide an indepth analysis of the following topics
Analysis 1: Guided Formwork to Self-Climbing

Analysis 2: Implementation of Photvoltaic Curtain Wall
Analysis 3: SIPS
Analysis 4: Integration of Material Tracking Technologies
In order to acess the full report click the image above
In order to access the Executive Summary click Here