Technical Reports
Technical Report 1
Technical Report 1 provides an overview of construction of the commercial high rise project and the construction techniques employed to build it. Included in thie report will be an analysis of the project schedule, costs, existing conditions, project delivery system, and information about the client. To view the powerpoint presentation of Technical Report 1 please click here.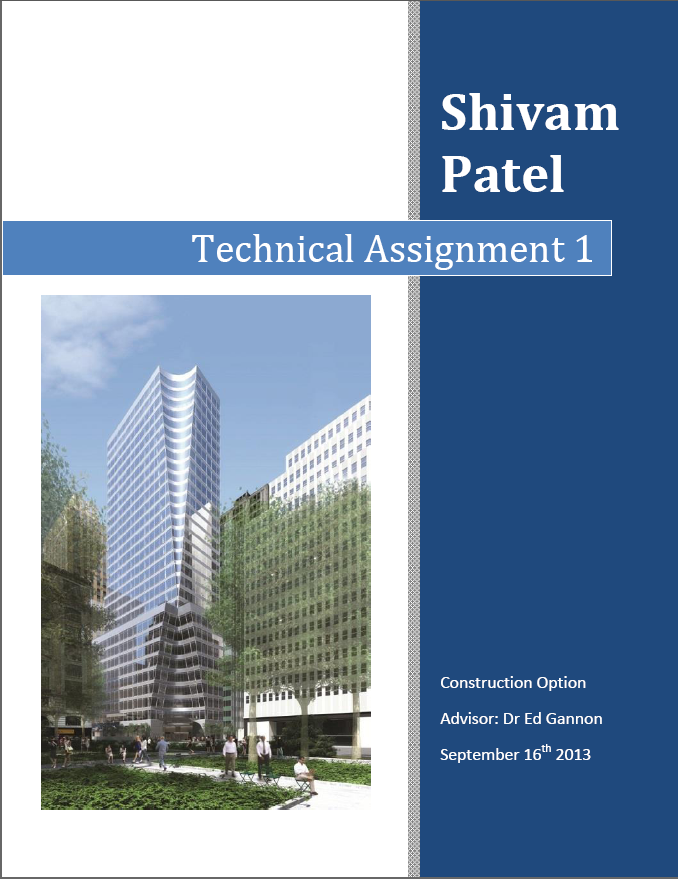 Technical Report 2
Technical Repors 2 analyzes areas of the project that affects the project execution. This report included analyses of the detailed project schedule, detailed structural system estimate, assemblies estimates for the mechanical, electrical, and plumbing systems, construction site layour plans, general conditions estimate, constructability challanges, and a LEED evaluation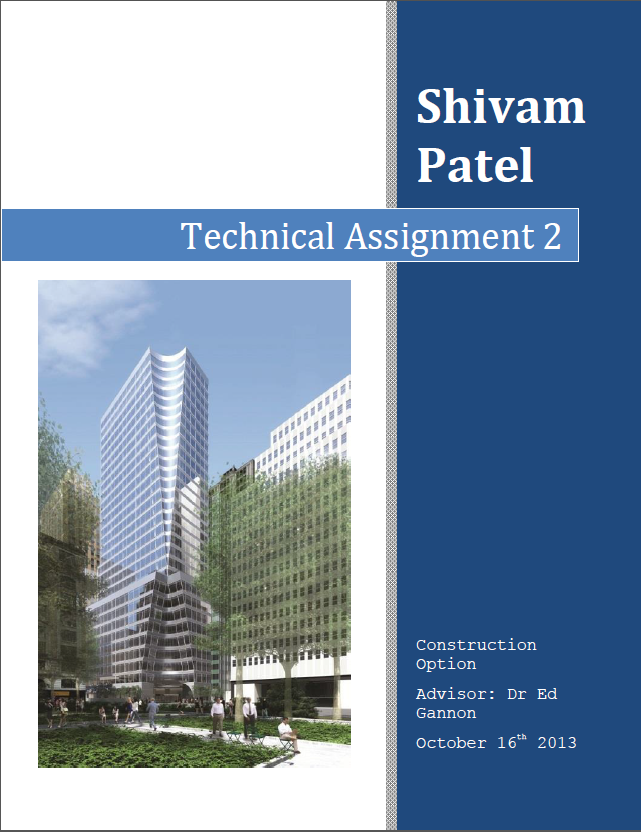 Technical Report 3
Technical Report 3 analysizes areas of the project that can server as potential reserach topics. Included in the report are analyses involving scheduling acceleration, value engineering, critical industry issues, feedback from the PACE roundtable, and problem identification and technical analysis options.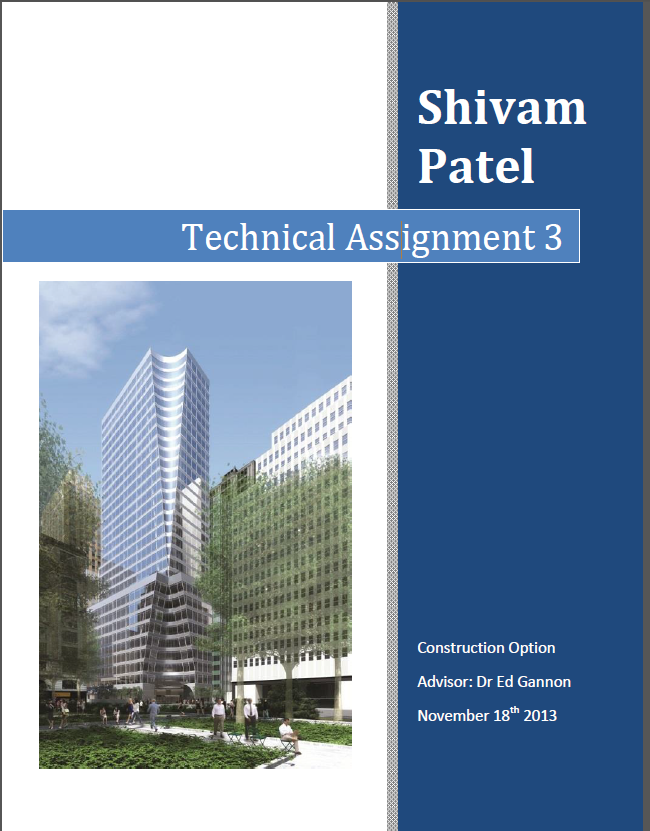 Note: While great efforts have been taken to provide accurate and complete information on the pages of CPEP, please be aware that the information contained herewith is considered a work‐inprogress for this thesis project. Modifications and changes related to the original building designs and construction methodologies for this senior thesis project are solely the interpretation of Shivam Patel. Changes and discrepancies in no way imply that the original design contained errors or was flawed. Differing assumptions, code references, requirements, and methodologies have been incorporated into this thesis project; therefore, investigation results may vary from the original design.
This page was last updated on September 2, 2013 , by Shivam Patel and is hosted by the AE Department ©2014
Note: All images on this page are property of building owner or Turner unless noted otherwise.