Welcome to Mark Zuidema's AE Senior Thesis e-Portfolio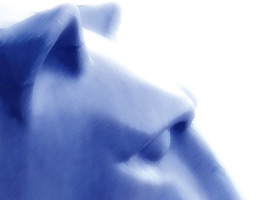 Mark Zuidema's Bio
Mark Zuidema is currently in his fifth year of study in architectural engineering at Penn State. In May of 2009, he will graduate with a bachelor of architectural engineering with a focus on mechanical systems, and a minor in architecture. Mark passed his FE exam last spring and will become an EIT upon graduation.
In the summer of 2008, Mr. Zuidema participated in a study abroad program that took place in Rome, Italy. During his stay there, he completed the necessary requirements to receive his minor in architecture and learned a great deal about the history and development of architectural engineering. Last summer, Mark worked an internship for Ellerbe Becket, a world leader in architecture, engineering, and interior design, as well as world renowned for their health care facilities and sports venues. During his time there, Mark took part in the design the HVAC system for a new Veteran's Association hospital in Orlando, FL. The experience familiarized him with health care system design and greatly increased his knowledge of Revit MEP.
Mark looks forward to graduating in May and finding a job with a successful engineering firm, where he can continue to increase his engineering knowledge and abilities. He also looks forward to obtaining his professional engineering license in the future, as well as becoming a LEED accredited professional.