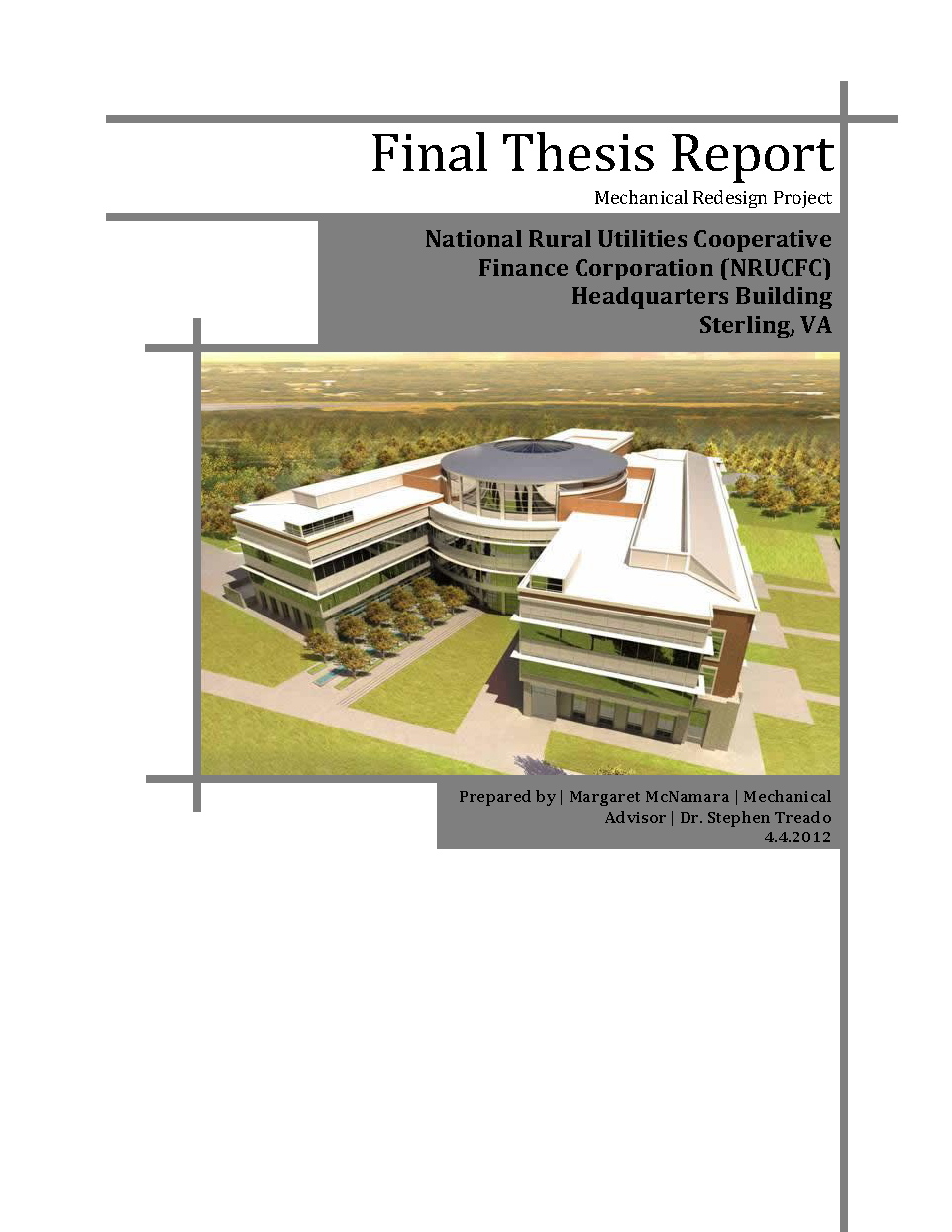 FINAL THESIS REPORT
The purpose of the Final Thesis Report is to evaluate and redesign
the existing mechanical system. The first redesign depth
discussed is replaceing the current AHUs and terminal boxes
with a DOAS with chilled beams. The second depth is adding a
hybrid photovolatic/thermal solar system to the roof. Both of the
depths will look at the energy saving potential and the econmics
of each option.
The breadths discussed are an architectual breadth, which
studies the affect of adding solar collectors to the roof and an
electrical breadth which looks at how that load of the building
is changed due to the redesigned systems.
*note: while great efforts have been taken to provide accurate and complete information on the pages of cpep, please be aware that the information contained herewith is considered a work-inprogress for this thesis project. modifications and changes related to the original building designs and construction methodologies for this senior thesis project are solely the interpretation of maggie mcnamara. changes and discrepancies in no way imply that the original design contained errors or was flawed. differing assumptions, code references, requirements, and methodologies have been incorporated into this thesis project; therefore, investigation results may vary from the original design.