Building Statistics
General Building Data
| | |
| --- | --- |
| Building Name | La Jolla Commons Phase II Office Tower |
| Location | San Diego, California |
| Building Occupant | LPL Financial |
| Occupancy | High Rise Office Building, Occupancy Group B |
| Height | 198' - 8" from ground level |
| Number of Stories | 13 stories above grade with 2 underground parking levels |
| Size | 462,301 SF total (including basements) |
| Dates of Core and Shell Construction | April 2012 - October 2013 |
| Dates of Interior Build Out | October 2013 - May 2014 |
| Building Cost | $78,000,000 hard cost, Guaranteed Maximum Price |
| Cost Information | $2,000,000 in Change Orders (as of July 2013) |
| Project Delivery Method | Design-Bid-Build, competitive bid was broken down by General Contractor and Fee, Site, and Structure |
Project Site Information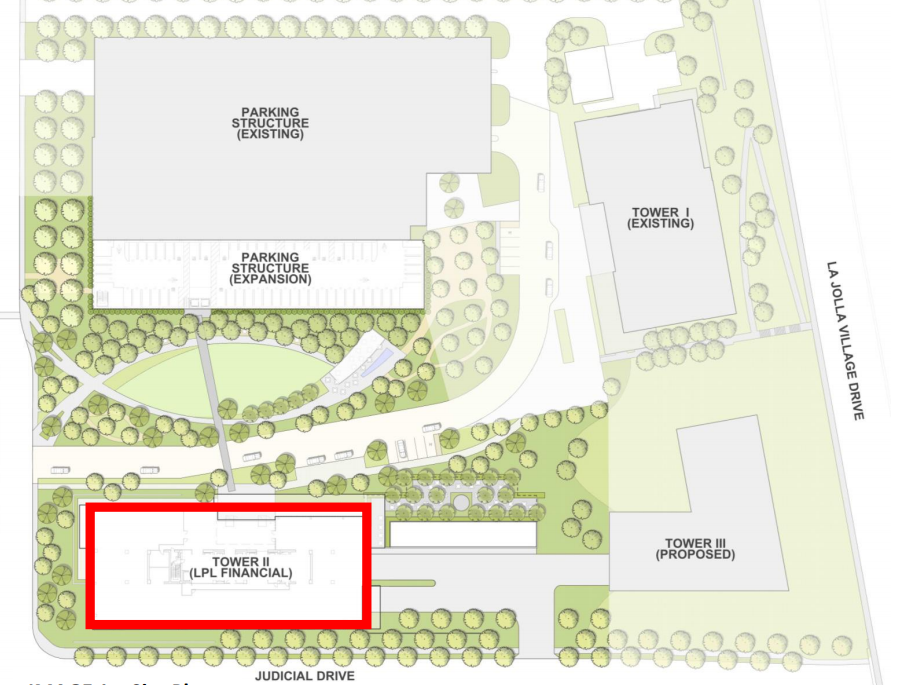 Primary Project Team
Owner & Construction Manager
Waterproofing and Roofing
Civil Engineer
Leppert Engineering
Elevator/Vertical Transportation
Design Codes
2010 City of San Diego Municipal Code (2010 California Building Code)
2010 California Green Building Standards, Calgreen
2010 California Fire Code
2010 California Electrical Code
2010 California Mechanical Code
2010 California Plumbing Code
American's with Disabilities Act, Accessibility Standards Title III, 2010
Zoning
Zoning Designation – Planned Commercial Development CV – 1 – 2
Maximum Allowable Building Site Coverage – 25.41%
All other Zoning information has been requested
Special Considerations
La Jolla Commons Tower is built underneath a flight path controlled by the Federal Aviation Administration (FAA). Therefore, the maximum building height is controlled by the building's required distance from the flight path. The building's current height is the absolute maximum allowed at 198'-8".
Historical Requirements
No special requirements exist
Building Design and Function
La Jolla Commons Tower II is a very modern style and open building, featuring flat plate reinforced slabs on a regular column grid. This creates a very spacious office area for the tenant, as well as maximizing the floor to floor height. La Jolla Commons Tower II features 13 floors of office space, a penthouse, and two underground levels of parking. The building is enclosed by a modern, unitized curtainwall system, detailed for seismic considerations (See Images 2 and 3 below for overall building elevations). Furthermore, the building was designed to resemble its sister building, La Jolla Commons Tower I. Tower I is identical in architectural style; however, it has a steel structure unlike Tower II (see Image 4 below). The two towers help to unite the La Jolla Commons Campus.
Tower II also features two cantilevers, beginning on level 3 running up to level 13. Each cantilever reaches out to 15 feet, creating a unique floating feature on each end of the building façade (see callout on Image 2).
Between Tower I, Tower II, and a newly built parking garage, a green space and pedestrian area was created (see Images 5 and 6 below). This was intended to provide a comfortable circulation space for building personnel and patrons. Overall, the campus will feature two acres of park space, surrounding existing and proposed buildings. The La Jolla Commons campus will eventually include a restaurant, bar, spa, gym, and meeting spaces.
LPL Financial had very specific requirements for the layout and function of the tower's interior spaces. The architectural drawings provided a single call out labeling the open office space as "Lease Space." Information on these spaces is very limited, due to the confidentiality request of LPL Financial; however, a sample floor plan is provided below to show the open space provided to the tenant (see Image 7 below).
The following photos provided courtesy of both AECOM and HINES (the following five photos were provided by both companies)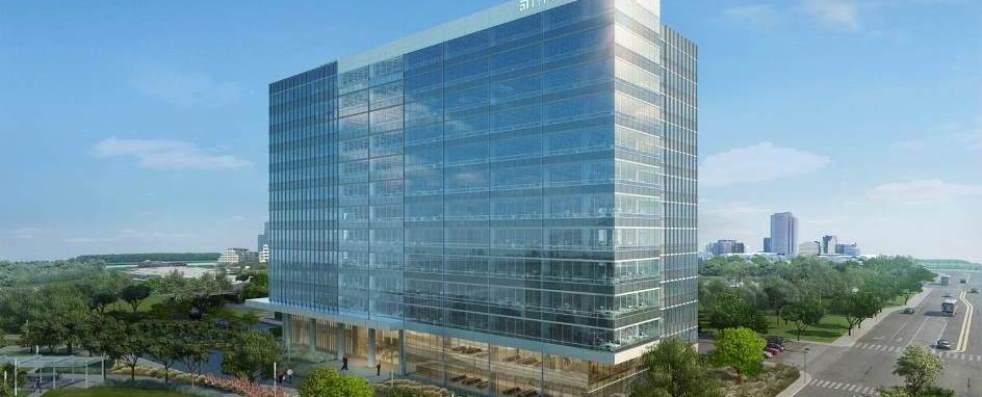 IMAGE 2 | North East Elevation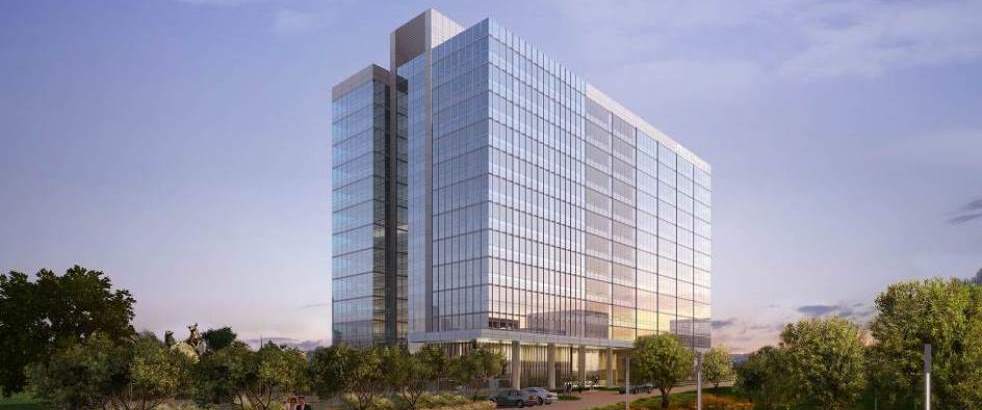 IMAGE 3 | South East Elevation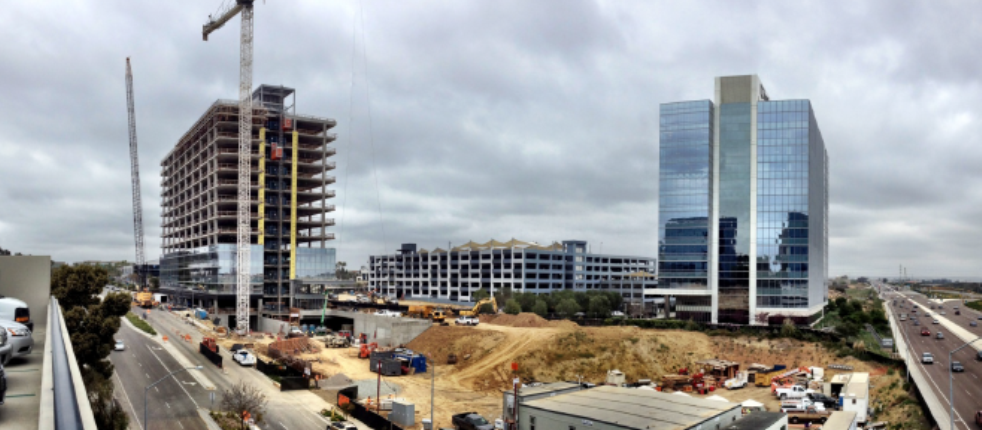 IMAGE 4 | Tower I (right) compared to Tower II while under construction (left)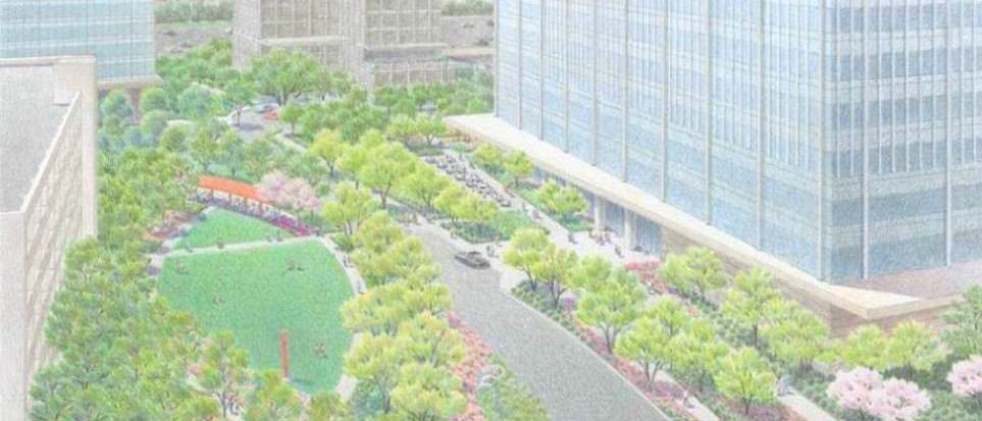 IMAGE 5 | La Jolla Commons Pedestrian Area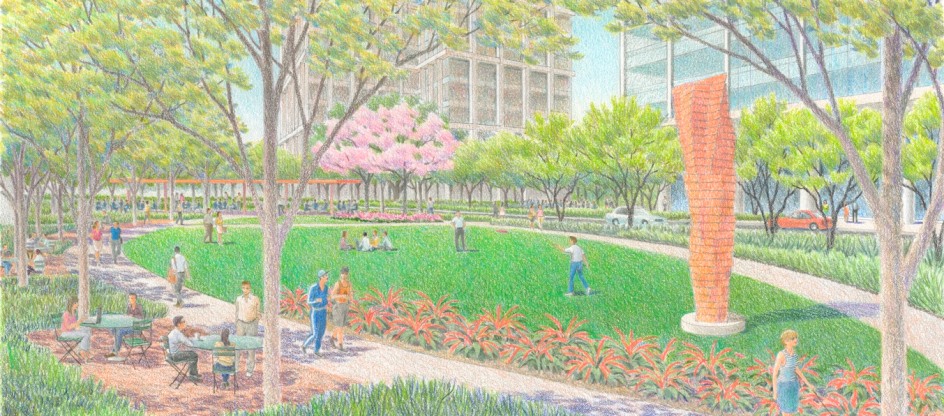 IMAGE 6 | Pedestrian Area and Green Space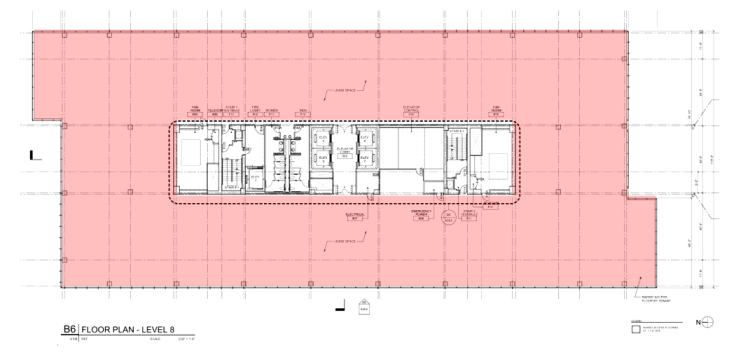 IMAGE 7 | Typical Level - Areas highlighted in pink represent the open office space provided to the building's tenant (LPL Financial)
Building Facade
The building façade system consists of unitized curtain wall panels with vertical aluminum panel accent strips for the tower. Dimensional stone and traditional windows can be found at the building's base. A monumental storefront and a structural glass wall are found at the main entrances.
The curtain wall consists of factory constructed panels with 2 ¾" x 6" deep framing members. Each unit is one lite wide by one story tall and interconnects with adjacent panels by mating members and gasketed connections. The units are effectively "hung" from the floor down to where they meet with the panel below. The entire system begins with a starter track above the building base. The top of the unitized panels are connected through anchors and the gaps are sealed using silicone (see Images 8 and 9).
Depending on the area of the building, the curtain wall is either conventional, capture glazing on all sides or a combination of capture glazing on the horizontals and structural silicone on the verticals. The glass is typically 1" insulating (double pane), low emissivity high performance glazing.
The building base is clad with various systems including glazed aluminum storefront, dimensional stone on steel truss systems (see Image 10), a horizontal strip window within the stone (see Image 11), and a structural glass wall system (see Image 12). The structural glass consists of ½" tempered monolithic glass and is designed to be ground based on the bottom and hung from the cantilevered ¾" tempered structural glass.
The following photos provided courtesy of JA Weir Associates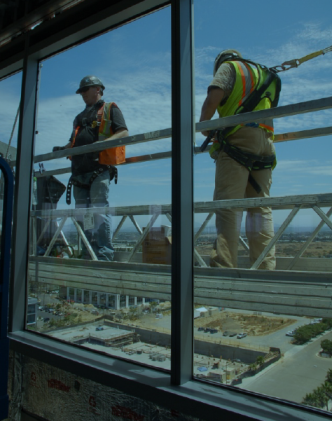 IMAGE 8 | Placing the Curtain Wall Glazing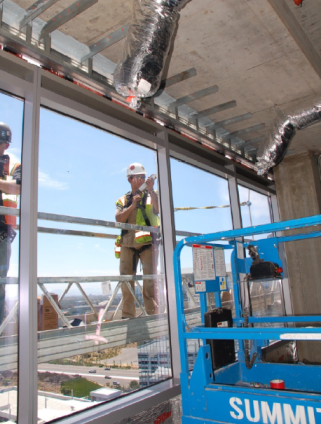 IMAGE 9 | Applying Structural Silicone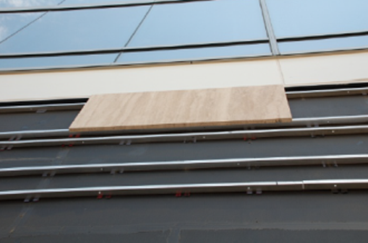 IMAGE 10 | Stone Cladding - Single Stone Installed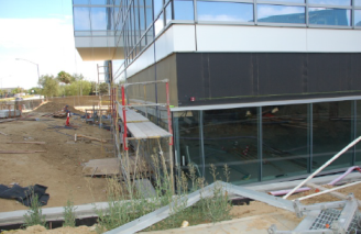 IMAGE 11 | Window Wall - North Elevation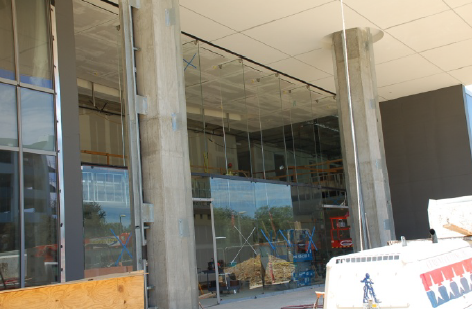 IMAGE 12 | Structural Glass Wall System
Roofing
The La Jolla Commons Tower II roof consists of a Fully Adhered Membrane Roofing System. New PVC roof membrane includes tapered rigid insulation, cover boards, and Poly Vinyl Chloride roofing. The system is specifically designed to resist uplift pressure due to wind according to ANSI/SPRI's wind design practices. Please see Image 13 for a typical roofing section.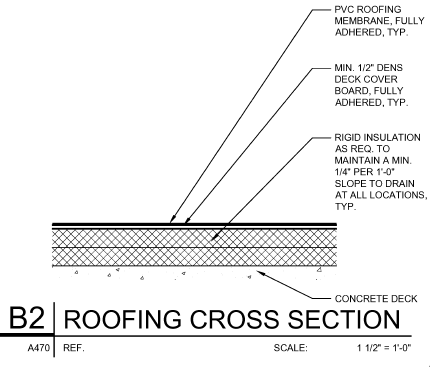 IMAGE 13 | Typcial Roofing Section
Sustainability Features
La Jolla Commons Tower II was developed with no minimum required level of LEED certification. This was due to the challenge of the increasing difficulty in meeting certification requirements. However, after Tower I achieve a LEED-CS Gold rating in 2008, Tower II was expected to reach a prestigious level of sustainability.
Tower II includes many sustainable features, including a reclaimed water reuse system, used throughout the building for non-potable purposes (e.g. cooling tower). Also, the building features an efficient under-floor air distribution system. Many other sustainability features were also implicated such as double pane glazing systems with low emissivity coating, and energy efficient lighting systems.
La Jolla Commons Tower II has a unique sustainability feature. The tower is the first Class A Net-Zero office building in the United States, and it is the nation's largest carbon-neutral office building to date. Through methods of reduced consumption and onsite generation, Tower II will return more power to the grid that it will use on an annual basis. This is done through the use of fuel cells combining Biogas and oxygen to produce carbon neutral electricity. This building is the most advanced and tallest Net-Zero building in the United States, and the building developers are very proud of this accomplishment. Please see the illustration below, provided courtesy of HINES.
The building also received a LEED-CS Gold certification upon completion. It was part of a U.S. Green Building Council LEED-CS Pilot project, which assists in the development of sustainable designs and construction methods.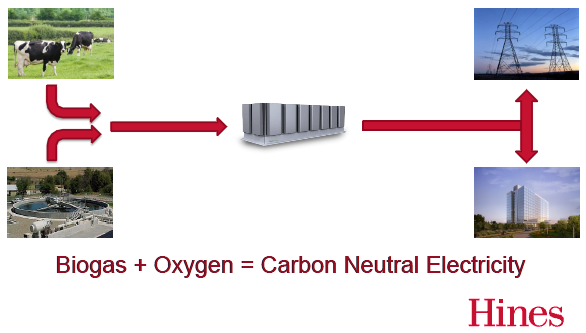 Primary Engineering Systems
Construction
The construction team for La Jolla Commons Phase II Office tower includes several contractors and construction managers. The contractor is Whiting-Turner Contracting Co. Hines then appointed three Hines employed construction managers (for owner representation), and LPL financial hired construction managers from Cresa Partners.
The La Jolla Commons site development is divided up into several phases. Phase I consisted of Tower I and the original parking garage, which can be seen in Figure 15 and have been completed. Tower II and the new parking garage make up Phase II of this project, and Tower III will be done as part of Phase III. Phase II began in April of 2013 and will be complete in October of 2013. The interior build out will be complete in May of 2014.
Tower I was a competitive bid, broken down by general contract and fee, site, and structure. The hard cost for La Jolla Commons Tower II started at $78,000,000 Guaranteed Maximum Price. Since the original cost was set, there have been roughly $2,000,000 in change orders as of August 1, 2013.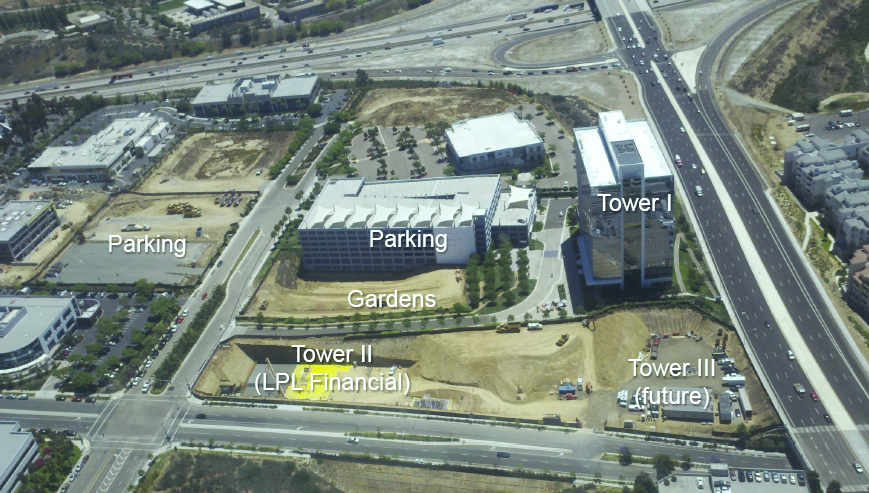 Electrical
La Jolla Commons Phase II Office Tower is fed by two (2) 4000A, 480/277V, 3-phase, 4-wire switchboards from a main switchgear room located adjacent to the building utility yard. One switchboard services the lower level office tenant bus riser along with the parking garage, fire pump, and smoke control equipment. The second service feeds the upper level office tenant bus riser along with the chiller equipment. Each switchboard will be mounted with insulated case circuit breakers for protection.
Secondary distribution will consist of two electrical bus ducts at the tower core electrical closet. They will rise vertically through the building – one will serve floors 1 through 7 and the other will serve floors 8 through 13 (including rooftop equipment). At each floor, the bus riser will be tapped with a 225 amp fused disconnect plug-in unit for power and lighting and a 100 amp unit for mechanical equipment.
The building also features a standby power system. One radiator cooled, diesel fuel fired generator supplies emergency power to the life safety and legally required emergency loads. A signal from any automatic transfer switch will start the engine and supply power to the emergency distribution system. The building is also equipped with another, separate standby generator as requested by LPL Financial. The extra generator will power the workstations on each floor, heating and cooling, and more. The generators were kept separate in order to limit the owner's responsibility for the extra power requested by the tenant.
Connected loads are summarized in the table below.

IMAGE 16 | Connected Loads
Lighting
The lighting systems utilize high efficiency, low glare fixtures with high power factor electronic ballasts. Lighting power usage was limited in order to reach the NetZero energy goal. The lighting control system is integrated with the Building Management System which is described below.
Lighting fixtures were provided as follows:
.

IMAGE 17 | Lighting Fixtures
Mechanical
La Jolla Commons Tower II's HVAC system consists of a system of underfloor air distribution and overhead air distribution. This system is described in detail below.
The air conditioning system of La Jolla Commons Tower II consists of chilled water floor-by-floor, variable-air-volume, dual path air handling units (AHUs). The floor-by-floor VAV AHUs are located in each of the two fan rooms at the building's core. Each AHU is a dual path unit capable of providing overhead supply air to perimeter zones and underfloor supply air to interior zones. The overhead fan section capacity of the unit is approximately 11,750 CFM, and the underfloor section is approximately 10,000 CFM (per floor). The underfloor air distribution for the office spaces is provided via an underfloor plenum created by a 12" high raised access floor system. Images 18 and 19 illustrate the basics of an underfloor air distribution system.
The heating system consists of two force draft hot condensing type water boilers and two variable volume hot water pumps located at the penthouse. The system is driven by with variable speed drive controllers.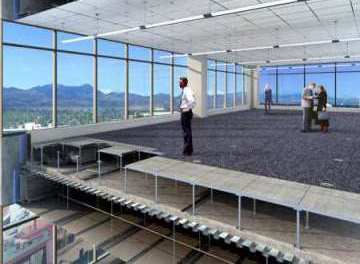 IMAGE 18 | Underfloor Air Distrbution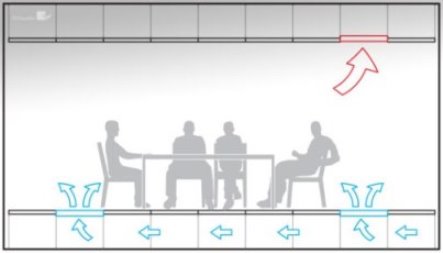 IMAGE 19 | Underfloor Air Distribution Schematic
Structure
Foundation System: La Jolla Commons Tower II is a mild reinforced, cast-in-place concrete structure. The building has been constructed at the site of an old ravine which created a need for fill soils, and one corner of the site required surcharge loading. The foundation system consists of a mat foundation that varies in thickness from 3 feet thick to 6.5 feet thick. The mat foundation was chosen instead of a footing and grade beam option due to constructibility concerns. Also, the large mat fountation helps to reduce the soil stresses created by the seismic overturning moment. There are also foundation walls that extend the two stories underground for the parking deck, ranging from 14 to 16 inches in thickness.
Gravity System: The raised gravity system consists of two way, flat plate, reinforced concrete slabs supported on a rectangular grid of concrete columns. The exterior perimeter of each level of the slab is supplemented with a spandrel beam. The spandrel beam behaves as a chord; when seismic loads are applied, the diaphragm will deflect. The deflection will create tension in the slab edges; to elimate cracking in the slab, a spandrel beam is used. Typical floor bays are 30 feet by 40 feet for edge bays and 30 feet by 30 feet for core bays. Due to the large bay sizes and fast construction techniques, the slabs were cambered (about 1/4" on average) in order to meet deflection requirements upon final slab loading.
Lateral System: The building's lateral system consists of special reinforced concrete shear walls, located at the buiding's core. Also, due to high seismic loading and high resulting shear forces, the lateral system includes collector beams on the Ground Level and Lower Level 1. The diaphragm is not stiff enough to transmitt the large shear forces; therefore, the collector beams transmit the lateral loads to the shear walls. When the lateral system was designed, any lateral load taken by the columns was neglected. This was done because the columns will most likely crack in the event of an earthquake and will not be able to resist lateral loads; therefore, the lateral system was designed to resist all the lateral forces.
Special Features: The building features two 15 foot cantilever sections at the North and South ends, as well as, an open patio area at the ground level that is open beneath the superstructure. The mechanical penthouse, located on the roof, is framed in steel wide-flanges and hollow structural steel members with a moment frame acting as the lateral system.
Seismic Considerations: Because La Jolla Commons Tower II is a Seismic Category D structure, there are special seismic code considerations for the project. The following two code sections are referenced frequency in the design: ACI 318 Chapter 12 – Design of Concrete Earthquake-Resistant Structures and ASCE 7 Chapter 12 – Seismic Design Requirements for Building Structures. Main structural features that were designed and detailed specifically for seismic loads include: specially reinforce concrete shear walls, collector beams, concrete slab/diaphragm, and spandrel beams or chords.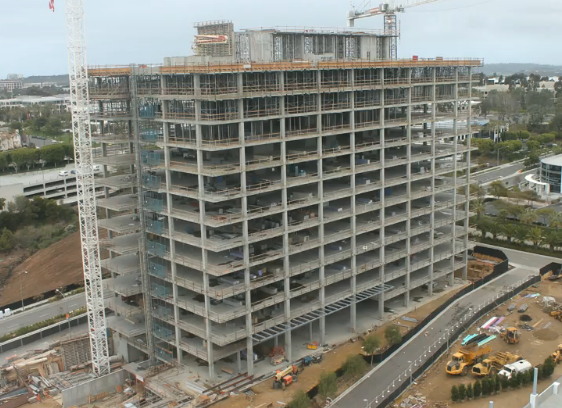 IMAGE 20 | LJC II Building Structure Under-Construction
Engineering Support Systems
Fire Protection
The building is protected by a combination fire standpipe system and fire sprinkler system. A 6-inch water service to the building connects to the building fire suppression system. A dedicated building water service has been provided to serve the fire pump and supply an on-site water storage tank of 33,000 usable gallons. A double check valve system is used to protect the assembly from contamination. All sprinkler systems were hydraulically calculated. In addition, the sprinkler heads in finished areas are quick response type and white concealed.
Building Management and Security Control Systems
The Building Management and Control System is a fully electronic based, direct digital control, microprocessor system. It will monitor and control all mechanical, electrical, and plumbing systems within the building. The operator interface consists of a PC system with remote operator access.
The security system is comprised of the following security systems: Access Control and Monitoring Systems, Closed Circuit Television Surveillance System, Security Intercom System, and Parking Control System. A security equipment room has been provided at the core of the building, and the building security desk will be located in the main building lobby.
Building Transportation
LJC II has four banks of elevators, two elevators per bank, servicing the upper floors. Two sets of elevators service Levels 2 through 7, and the other two sets service Levels 8 through 13. Only one bank of elevators extends down to the two underground parking levels. The elevators are equipped with seismic restraints capable of safely accepting 1.0g for external forces without failure. Also, there are two staircases the run from Lower Level 2 up to the 13th floor.
Great care was taken to limit structure borne noises and vibrations due to the elevator system. Effective sound isolation of machines, secondary deflector sheaves, motor generators, and solid state drive units and filters, from the building structure was accomplished in order to reduce noise transmission to occupied spaces. This was done by isolating all the generators, resiliently isolating the entire elevator base, and isolating the hitch plates to the elevator cab.