ERIN MILLER: STUDENT BIOGRAPHY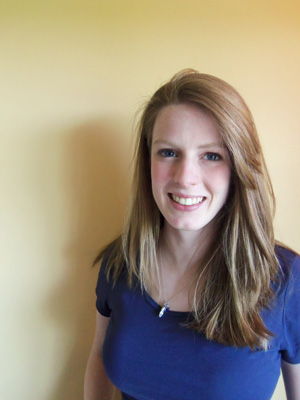 Erin Miller is in her 5th year studying Architectural Engineering at The Pennsylvania State University. In May 2014 she will graduate with an integrated Masters and Bachelor of Architectural Engineering in the Mechanical Option. During her time at Penn State she has become very involved in several organizations and also has had two professional experiences and an international experience in Rome, Italy.
Future Plans

After graduation Erin will start working for Southland Industries in Dulles, Virginia in the mechanical engineering department.
Professional Experiences

After her second year (Summer 2011), Erin worked for James G. Davis Construction Corporation in McLean, Virginia. She helped develop initial budget information for a office building tenant fit-out and also assisted on core & shell preconstruction efforts. After deciding upon the mechanical option during her fourth year, Erin accepted an internship offer with Hammel, Green and Abrahamson Architects and Engineers (HGA) in Minneapolis, Minnesota. She designed both air and water side HVAC systems for a variety of project types. Erin was also exposed to plumbing system design and historical renovations, including the Minnesota State Capitol Building Interior Restoration.
Involvement & Leadership

Erin has been involved in several on-campus organizations over the last four years at Penn State. This past year Erin has served as the Overall Lead for the Women in Engineering Program Orientation which welcomed 175+ incoming first year women to Penn State over 3 days. Through the Society of Women Engineers at Penn State, Erin has held other leadership positions including being 2013-2014 Treasurer. Additional organizations she is involved with include, the Student Society of Architectural Engineers (Student Chapter of AEI), Penn State ASHRAE, and Tau Beta Pi Engineering Honor Society.