2B + G + M + 7 DEVELOPMENT AT MANSOURA
DOHA, QATAR
RAMY LABNA (CONSTRUCTION MANAGEMENT OPTION)
_________________________________________________________________________________________________________________________________________________________________
CPEP Complete & Ready for Review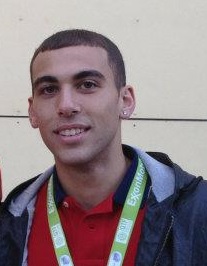 Ramy Labna, is currently in his 5th year at the Pennsylvania State University. In May 2014, he will be graduating with a Bachelor's Degree in Architectural Engineering, focusing on the Construction Management option. He will also be graduating with a Minor in Engineering Entrepreneurship.

During summers and winters, Ramy has participated and attended many projects in construction in his home country, Qatar. These experiences have further developed his understanding and expertise about the construction industry.

Throughout his tenure at the university, Ramy has been a member of the Pennsylvania State Men's Tennis Team. This has helped Ramy enhance his leadership, organizational, and team working skills; consequently creating a professional that can deal with many obstacles placed in his path.
Note: While great efforts have been taken to provide accurate and complete information on the pages of CPEP, please be aware that the information contained herewith is considered a work-in-progress for this thesis project. Modifications and changes related to the original building designs and construction methodologies for this senior thesis project are soley the interpretation of Quaid Spearing. Changes and discrepancies in no way imply that the original design contained errors or was flawed. Differing assumptions, code references, requirements, and methodologies have been incorporated into this thesis project; therefore, investigation results may vary from the original design
Note: All images and renderings on this page are property of Petra Design.