Biography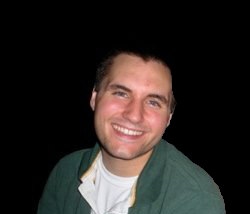 Jon Fisher is currently a 5th year student in Penn State's Architectural Engineering program. In May of 2013 he will be graduating with his bachelor's of Architectural Engineering (B.A.E.). Jon
focuses his studies in Construction Management and plans to begin a career in the construction industry soon after graduation. During his time at Penn State Jon also passed the Fundamentals of Engineering Exam (FE) and will become an EIT upon graduation.
Jon has completed three summer internships during his time at college in order to expand on his learning outside of the classroom. His first industry experience was with Whiting-Turner Contracting Company where he experienced the bidding, construction, and close out phases of several construction projects.The following summer was spent as an intern with MBP and he got to see the construction management & owner representation side of the industry. This past summer was spent with the James G. DAVIS Construction Corporation in Reston, Virginia where Jon helped with the construction of the Reston Town Center Phase 1 Garage project.
Outside of academics Jon is involved with several on campus organizations. Some of the more notable leadership roles over the last four years include being a THON chair for the Beta Theta Pi Fraternity. During his time in this role the organization was able to raise approximately $70,000 over two years to help support the Four Diamonds Fund. Jon also served as the secretary for the Penn State Student Chapter of the International Justice Mission. IJM is a human right organization devoted to ending slavery and injustice through the rule of law around the world.