industryXchange Breakout Speakers
Breakout Speakers
May 23
e-mobility
1:00-1:30 p.m. Industry Reverse Pitch
Tim Dickson, chief information officer, Generac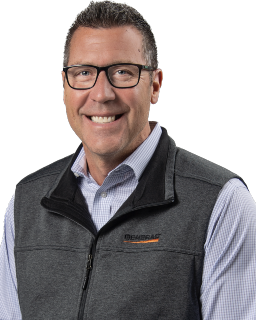 Tim Dickson has served as chief information officer (CIO) of Generac since August 2020. Dickson previously served as the vice president of front-office information technology at Motorola Solutions from 2015-18. He also served as a divisional CIO leading emerging technologies, M&A, and user experience for Dell, Inc., from 2004-15. Dickson has a bachelor of science in industrial engineering from Penn State and an M.B.A. from the University of Texas in Austin. Dickson regularly looks for ways to give back to both his alma maters as well as the community through #payitforward volunteerism. Dickson has a passion for leading digital transformation efforts, upskilling and investing in digital talent, and helping to make the greater Milwaukee area and the state of Wisconsin a popular tech hub.
---
James W. Bunce III, senior director, Energy Storage Technology, Wabtec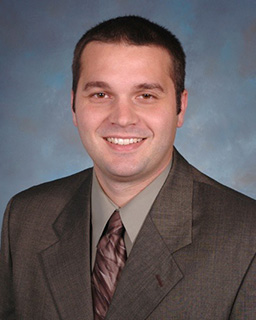 Jim Bunce is the senior director for energy storage technology development for Wabtec Corporation, a global leader in freight locomotives and transit systems. He has 24 years of experience in rail technology development ranging from electric machines for rail & mining applications to dual-fuel engine systems (NextFuel™). In his current role, Bunce leads the design and development of battery packaging and battery management systems, which are purpose-built for the challenges of rail applications. His responsibilities include driving key technical partnerships including research collaboration and recruiting with Penn State.
Bunce holds a bachelor's degree in electrical engineering from Penn State and a master's degree in engineering from Gannon University.
---
Igor Starkov, vice president, Digital Twin, Siemens Industry, Inc.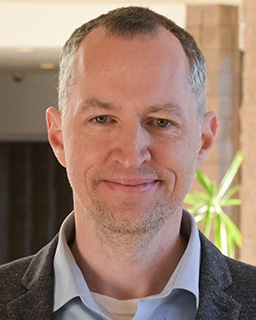 Igor Starkov is a computer scientist and entrepreneur with 30 years of experience in software consulting and development. Starkov also has over 20 years of experience leveraging technology to improve construction project delivery and management of the built environment.
Starkov's experience in the AEC, IT, and Facilities Management arenas and his in-depth knowledge of Building Information Modeling (BIM), Lean Construction methodology, and Energy Management issues provide him with the unique capability of providing versatile information-enabled solutions.
He brings expertise in Digital Twins and BIM for FM workflow analysis and in creating applications that combine relational databases with analytical and visualization capabilities.
Starkov joined Siemens in February 2022 due to the acquisition of his company, EcoDomus, Inc.
Prior to co-founding and being CEO of EcoDomus for 12 years, Starkov co-founded Latista Technologies (now Oracle), the leading provider of construction field administration software solutions.


Smart Buildings and Sustainability
1:00-1:30 p.m. Industry Reverse Pitch
Greg Couillard, senior development scientist, Corning
Couillard earned a doctoral degree in applied physics from Cornell University. He has spent more than 25 years in research and development at Corning Incorporated, including a decade working on advanced windows for energy efficiency and smart buildings.
Jeff Frantz, executive director, Emerging Technology Platforms, Verizon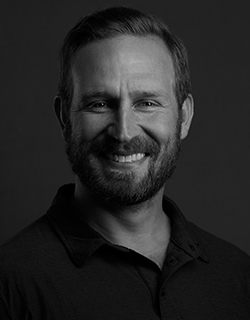 As the executive director of the Emerging Technology Platforms team, Jeff Frantz leads a talented team of engineers and product managers responsible developing new technology platforms for Verizon for both internal and external customers that will push the 5G future. He brings to bear his background in business development, partnerships, sales, product, and execution to drive the team to action. Prior to joining Verizon, Frantz was vice president of Partnerships at Oracle Data Cloud.
May 24
Smart Tech 4.0
1:45-4:30 p.m. Industry Reverse Pitch
Mark Adams, vice president of technology and engineering, Peraton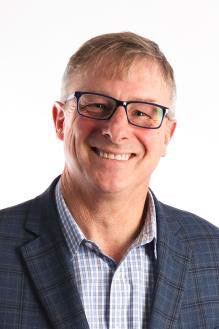 Adams is a graduate of Johns Hopkins University Applied Physics Laboratory and holds a master of science in electrical engineering. He has more than 35 years of experience working for customers across the United States government and is currently serving on the staff of Michael King, the Peraton chief growth officer. Adams has proven experience in the design, deployment, and implementation of complex military and advanced communication systems for space. He has developed complex architectures and network designs, space-based sensor and communications systems, intricate command and control, and commercial wireless systems supporting critical mission requirements.
At Peraton, Adams is focused on leading an organization responsible for the identification of advanced mission capabilities, offerings, and strategic technologies supporting key Peraton programs and growth initiatives. The Peraton Technology & Engineering team is responsible for developing advanced technology solutions through the Internal Research & Development program and sponsored university research in operational space and tactical systems, cloud and application technologies, cyber security, data analytics, and digital transformation.
---
Eric Knop, senior data scientist, Digital & Innovation, Westinghouse Electric Company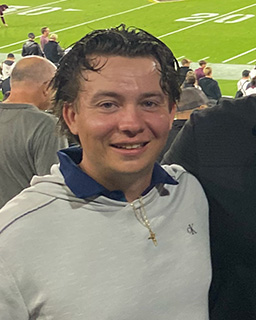 Knop graduated in 2020 from the University of New Hampshire with a master's in data analytics. He has been at Westinghouse since graduation, mostly working in the Natural Language Processing space on projects around named entity recognition, text classification, topic analysis, and entity resolution. 
---
Mario Buczkowski, data scientist, Westinghouse Electric Company
Buczkowski graduate with a bachelor of science in applied mathematics and a master of science in information science, both from the University of Pittsburgh. He started as a data analyst at Vitro Architectural Glass where he worked on analytics and modeling in the manufacturing space. At Westinghouse, Buczkowski's data science work is primarily focused on the manufacturing space.


Resilient Infrastructure
1:45-4:30 p.m. Industry Reverse Pitch
Walt Everetts, Vice President of Space and Ground Services, Iridium Communications, Inc.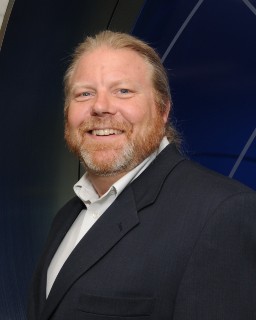 Walt Everetts is the vice president of space and ground services for Iridium Communications Inc., the only satellite communications company that offers truly global voice and data coverage. In this role, he is responsible for overseeing and monitoring the Iridium satellite, TPN and gateway operations, space and ground engineering, and development of space and ground upgrades. Everetts' responsibilities encompass all aspects of service delivery throughout the Iridium system, as well as space/ground development and deployment supporting future network system augmentations, system longevity, and enhancements needed for sustaining trouble-free operations. Everetts holds a bachelor's degree in aerospace engineering from Penn State.