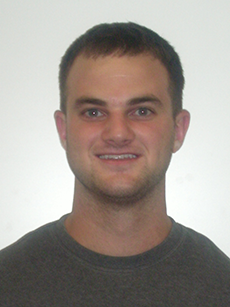 /stephen HIRLINGER
/structural
Stephen is in his fifth year of Architectural Engineering at The Pennsylvania State University. He will graduate in May 2013 with a Bachelor of Architectural Engineering and a Minor in Engineering Mechanics. He will gain the status of E.I.T. upon graduation. He is involved in clubs at Penn State including Structural Engineers Association (SEA), Earthquake Engineering Research Institute (EERI), and Student Society of Architectural Engineers (SSAE).

Beginning after his freshman year, Stephen was involved in internships that lasted both during the summer and school year. For the past two years, he worked at Stahl Sheaffer Engineering, LLC in the structural engineering department. He gained experience both in the office and in the field while working with schematic design and construction administration. During his freshman and sophomore years, Stephen worked for the Office of the Physical Plant (OPP) at Penn State. Here he worked beside a licensed structural engineer and got acquainted with the construction process and learned how to work with other professions in the construction industry.

Outside of class, Stephen enjoys being active with a variety of hobbies. He loves hunting, fishing, kayaking and being outdoors in general. He helps with Special Olympics every year in State College, PA and enjoys going to the gym to keep fit and to play sports.