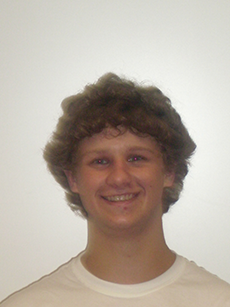 /michael STREMSKI
/structural
Michael Stremski is currently a 5th-year Architectural Engineering student at The Pennsylvania State University and will graduate with an Integrated Bachelor/Master of Architectural Engineering Degree in the Structural Option in May of 2013. He recently accepted a position with Reuther + Bowen Engineering, Design, and Construction Services in Dunmore, PA as an entry-level structural engineer-in-training.
During his senior year at Penn State, Michael participated in the ASCE Charles Pankow Foundation Annual Architectural Engineering Student Design Competition which challenged teams to design and engineer an elementary school in Reading, PA. Michael and another teammate received 1st place nationally for their structural design while their entire team of seven received runner-up honors for their building design integration submittal.
During the summers of 2011 and 2012, Michael interned with the Pennsylvania Department of Transportation's bridge design unit as well as Reuther+Bowen. Through these internships, he gained a great deal of experience in structural design for both buildings and bridges, the drawing submission process, and structural modeling for use in building information modeling (BIM). As a result of passing the Fundamentals of Engineering exam in the spring of 2012, Michael will receive E.I.T. status upon graduation. He is very eager to begin his career as a structural engineer while also working toward obtaining licensure as a Professional Engineer.
Michael has been a member of various organizations and honor societies on campus. For two years, he served as treasurer of the Penn State Chapter of the National Society of Collegiate Scholars (NSCS). He was also a member of the Architectural Engineering honor society Phi Alpha Epsilon as well as the Phi Eta Sigma National Honor Society. In his spare time, Michael enjoys golfing and other sports. He also has a passion for billiards as well as the guitar.