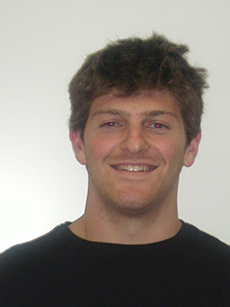 /nicholas RAMONDO
/mechanical
Nicholas Ramondo is currently completing his 5th year of study at The Pennsylvania State University. In May 2013, he will graduate with an integrated Bachelor/Master degree in Architectural Engineering with a focus on designing HVAC building systems and interdisciplinary integration, along with EIT certification. Additionally, he received a minor in Architectural Studies from the Pantheon Institute in Rome, Italy, where he studied cartography, medieval engineering, and urban space design. He currently serves as the Treasurer for Penn State's ASHRAE chapter, and in the past was an officer in S:PACE as well as a mentor member of the Student Society of Architectural Engineers (SSAE).
Over the past two years, Nick has participated in two internships that have further enhanced his engineering knowledge and leadership skills. Nick was employed at Penn State's Office of Physical Plant from January 2011 – May 2012 as an Energy and Engineering Intern, where he performed energy modeling for various campus buildings to assess potential opportunities for energy savings.
During the summer of 2012, Nick interned with Bard, Rao + Athanas Consulting Engineers in their headquarters in Watertown, MA. While employed with BR+A, Nick was an integral member of their mechanical team, utilizing Revit MEP for 3D coordination of mechanical and structural systems, as well as ductwork and piping layouts for various LEED projects. Upon graduation, Nick will be returning to BR+A Consulting Engineers as an entry level HVAC designer.
Moving forward, Nick would like to integrate his knowledge of building mechanical systems with his BIM experience in pursuit of becoming a professionally licensed engineer.