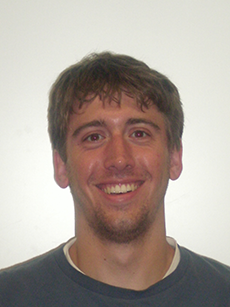 /michael ROSSMELL
/construction management
Michael Rossmell is a 5th year Architectural Engineering Student at the Pennsylvania State University and is set to graduate in May 2013.  Michael's focus is in the area of Construction Management, and he was able to utilize his knowledge of the subject as an intern for Palumbo Construction Management during the Summer of 2012.  As an intern, Michael worked directly under the Site Supervisor and Senior Project Engineer in the field trailer on an Elementary School Project in Throop, PA.  In addition to completing tasks involving change orders, submittals, and project specs, Michael gained invaluable knowledge of the construction process through frequent site walkthroughs and meetings with experienced members of the industry.

Academically, Michael Rossmell has always strived for excellence.  He is a member of the National Society of Collegiate Scholars, the National Society of Leadership and Success, Phi Eta Sigma Honor Society, and Phi Alpha Epsilon Honor Society.  He has also made Dean's List four semesters in his first four years of school.

Outside of class, Michael Rossmell has taken part in activities with the Penn State Student United Way and intramural athletics.  He also enjoys broadening his knowledge and has interests in such things as cooking, music, and fitness.  Although Michael Rossmell likes to stay busy, he also believes that it is very important to make time for close friends and family members.