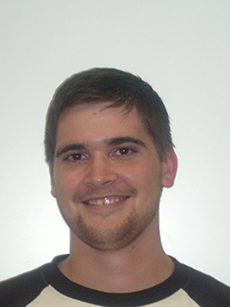 /jacob WALKER
/construction management
Jacob Walker is currently in his 5th year of study in the Architectural Engineering program at The Pennsylvania State University.  Jacob will graduate in May 2013 with a Bachelor of Architectural Engineering with a focus in Construction Management.  Upon graduation, Jacob will begin his professional career with Hensel Phelps Construction Company as an entry level Field or Office Engineer.

During the past 4 summers, Jacob has been able to gain industry experience.  This past summer, he interned with Hensel Phelps Construction and experienced the field, office, and quality aspects of construction management.  For two summers prior, Mr. Walker worked for Penn State University's Office of Physical Plant in the Design and Construction Division.  Jacob specifically worked in the Contract Administration department and saw firsthand how projects were planned and delivered from an owner's standpoint.  In 2008 and 2009, he worked for Somerset Steel Erection Company where he was stationed in the field as well as the office.  These experiences have provided him with an excellent understanding of how members of a project team communicate and successfully implement project design.  In the spring of 2012, Jacob successfully passed the FE Exam and will gain EIT status upon graduation.

While honoring his academic commitments, Jacob also interns part-time during the semesters for Penn State's Office of Physical Plant.  The part-time internship has provided him with valuable experience in time management as well as work-life balancing.  In his time off from school and work, Jacob enjoys watching sports and spending time with family.