Student Biography
---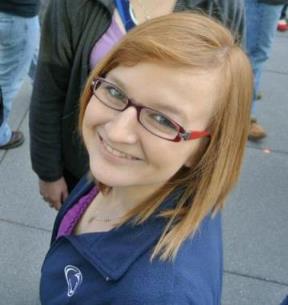 Angela Mincemoyer is currently a 5th year Architectural Engineering student at Penn State University. In May 2014, she will graduate with a Bachelor of Architectural Engineering degree, with a focus in structures. At that point in time, she will earn the title of Engineer in Training (EIT), having passed the Fundamental of Engineering (FE) Exam in October of 2012.
Currently, Angela works as a grader for the Design of Concrete Structures for Buildings course. She works hard to help the students expand their understanding by grading and providing feedback on their homework assignments.
For the past two summers, Ms. Mincemoyer has worked at a small engineering drafting, and design firm known as Glenco, Inc. Her first summer at Glenco, Inc. was spent utilizing Microsoft Excel and Glenco's customizations on AutoCAD in order to perform a variety of engineering and drafting services. Her variety of work included drafting modular homes and window designs to performing simple heat and material calculations. This past summer, Angela was promoted to the position of Engineering Intern. In this line of work, she performed a variety of structural calculations including sizing headers and beams, as well as completing numerous rafter designs.
Upon graduation, Ms. Mincemoyer will be attending Lehigh University to earn her Masters of Engineering in Structural Engineering degree. From there, she is eager to enter the work force and begin using her knowledge to design bridges and/or buildings.
View Angela Mincemoyer's Resume
Visit Angela Mincemoyer's LinkedIn page