ASEE Zone 1 Conference
Learning from the Past to Innovate the Future of Engineering & Engineering Technology Education
March 30-April 1 | University Park, PA
Hosted by The Leonhard Center for the Enhancement of Engineering Education at Penn State, the ASEE Zone 1 Conference brings together engineering education practitioners and researchers from the Northeast, St. Lawrence, and Middle Atlantic ASEE sections to share research and practices.
The spring 2023 conference will include interactive workshops led by the Leonhard Center, presentations from colleagues working within the same geographical area, and integrated networking opportunities.  
Submit an Abstract
Abstract submission information will be available December 4.
ASEE Zone 1 conference welcomes all work related to the support of engineering students and their overall engineering education. Sharing research and practices related to engineering and engineering technology education is one of the key goals for the workshop. For more information about the paper process, check out the "Paper Guidelines" and click here to submit your Abstract.
Registration 
| Registration Type | Early Bird  | Regular | On-site |
| --- | --- | --- | --- |
| ASEE member (professional) | $125 | $150 | $175 |
| Non-member (professional) | $175 | $200 | $250 |
| ASEE member (student) | $25 | $25 | $50 |
| Non-member (student) | $50 | $50 | $75 |
| Guest (receptions and banquet) | $50 | $50 | $60 |
Register via ASEE. 
Plenary and Keynote Speakers
Sarah Zappe, Plenary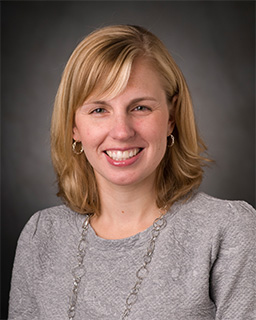 Dr. Sarah Zappe is an educational psychologist specializing in engineering and entrepreneurship education.  She holds the position of Assistant Dean for Teaching and Learning and the Director of the Leonhard Center for the Enhancement of Engineering Education at Penn State.  Zappe formerly held the position as deputy editor for the Journal of Engineering Education and is past Division Chair for the Educational Research and Methods (ERM) Division of ASEE.  She serves on advisory boards for multiple NSF-funded projects and is on several task forces with ASEE.   Her research interests include the integration of engineering and the arts, creativity, failure in student entrepreneurial teams, and faculty development. 
---
Judodine Nichols, Lunch Keynote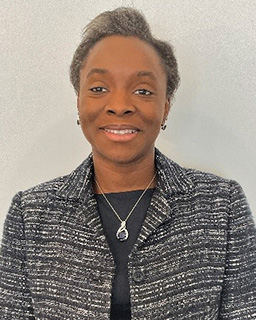 Dr. Judodine Nichols is the Chief Sustainability Officer at Schnitzer Steel Industries, Inc., a global leader in sustainable metals production and one of the largest publicly traded manufacturers and exporters of recycled metals.
Dr. Nichols joined Schnitzer in 2018 as Vice President of Innovation. In this role she has led the company's new development projects, including implementation of its Advanced Metal Recovery Technology Systems. In her role as Chief Sustainability Officer, she is responsible for advancing Schnitzer's Sustainability and ESG performance, including the company's goal to achieve net zero greenhouse gas emissions at its 108 distinct operating locations. Dr. Nichols partners with Schnitzer's three business divisions, as well as the company's supply chain and products teams, to identify and execute on opportunities to strategically advance sustainability.
Prior to joining Schnitzer, Dr. Nichols worked at Alcoa, one of the largest aluminum companies in the world, designing materials to produce lighter vehicles and developing ways to reduce the impact of the company's largest liability. She grew her career, serving in roles of increasing responsibility, during her eight years with the company. In her last role at Alcoa, she served as Manager of Technology Transition, maintaining a technology roadmap and product commercialization portfolio of $350M.
Dr. Nichols holds a bachelor's degree in Agricultural and Biological Engineering from North Carolina Agricultural and Technical State University, a master's degree in Agricultural and Biological Engineering from Purdue University, and a doctoral degree in Environmental Engineering from Penn State University. She serves as Chair of the Penn State University Leonhard Center Advisory Board.