industryXchange Keynote Speakers
Michele DiSerio
Partner, Connected Edge, Global Offering Leader, IBM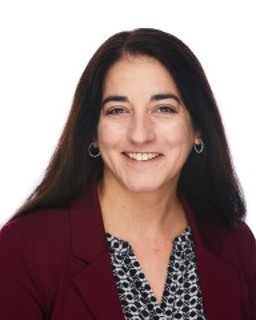 Michele DiSerio joined IBM in 2021 and has 20 years of experience driving innovative world-class enterprise and industrial solutions to market. For the last 13 years, DiSerio has focused on Internet of Things (IoT) platforms, Edge computing, embedded technology, and industry solutions leveraging artificial intelligence (AI). Diserio has previously run global programs and platform product management at Accenture, Red Hat, Oracle, and middleware start-up Tangosol, with expertise in digital platforms, developer experience, low-code/no-code tools, complex ecosystem management, and massive-scale industry solutions. She is currently IBM's Global Leader for the Connected Edge practice, delivering horizontal and vertical offerings using IBM and partner technologies for the IoT, Edge AI, Connectivity (5G/MEC), and Digital Twins.
---
Cheryl Moon-Sirianni
Executive Deputy Secretary, Pennsylvania Department of Transportation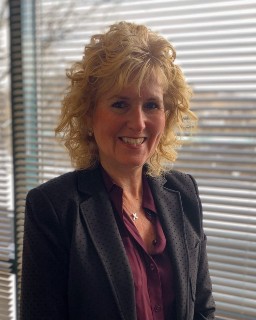 Cheryl Moon-Sirianni was appointed PennDOT's Executive Deputy Secretary in February 2023, the latest advancement in her over 36-year PennDOT career. Since November 2017, she had been serving as the District Executive at PennDOT District 11—the first woman to serve in that role—which includes Allegheny, Beaver, and Lawrence counties with 8,500 miles of roadway, 1,800 bridges, four tunnels, and a staff of more than 780 people.
Since starting with the department as a civil engineer trainee and progressing through various positions, Moon-Sirianni has had the pleasure of working with many fantastic department staff, government partners, consultants and contractors in the development and construction of significant regional projects which have improved safety and mobility, ensured commerce could traverse throughout our network and benefitted all our friends, families, visitors, and travelers throughout our communities. 
She is a lifetime member of the American Society of Highway Engineers, second vice president of the Engineers Society of Western PA, and Penn State Beaver Advisory Board and Women's Transportation Seminar member. Moon-Sirianni is a graduate of Penn State and a registered professional engineer.  
Additionally, she is a proud parent of her daughter Gina.
---
Gavin Gray
Chief Engineer, Pennsylvania Department of Transportation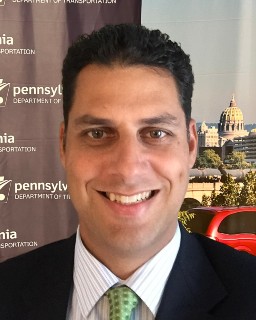 Gavin Gray was appointed to the position of Chief of Engineer for the Pennsylvania Department of Transportation in February of 2022. In this position he oversees various engineering aspects of design, construction, and maintenance related to the Commonwealth's highway program.
Prior to this appointment he served as the Department's Highway Safety Program Manager. This position included the establishment of safety policy, analysis of crash data, development of educational & enforcement activities to improve behavioral safety aspects of drivers and the delivery of safety infrastructure improvements.
Gavin has spent 27 years in the engineering field at PennDOT, of which 13 focused in transportation design. Since joining the Department in 1995, he has held numerous positions in the Bureau of Project Delivery including Statewide Roundabout Coordinator and Highway Design Manager. While in these positions he oversaw the Department's scheduling program, assisted with the implementation of the Accelerated Bridge Program and was responsible for setting standards and performing quality assurance reviews of PennDOT's highway activities.
Gavin is a licensed professional engineer and holds a Bachelor of Science degree in Structural Design and Construction Engineering Technology from Penn State University.