industryXchange 2022 Keynote Speakers
Praveen Atreya
Vice President of Technology and Software Development, Verizon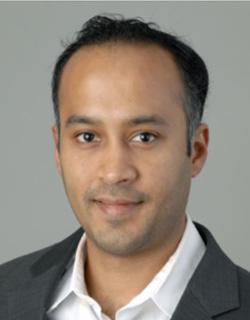 Praveen Atreya is the Vice President of Technology and Software Development in Verizon's technology product development (TPD) organization, responsible for development and lifecycle-management of several consumer and business products and platforms including FiOS and OTT video, security, IoT and MEC, computer vision, and private networks. Prior to this role, Atreya ran business product engineering in global network & technology. Before he became part of the TPD organization, Atreya held a variety of network and technology roles, including innovation and ecosystem development, network operations, system performance, maintenance engineering and implementation. Atreya holds a master's degree in electrical engineering from Penn State and a bachelor's degree in electronics and telecommunication from the University of Mumbai.  
---
Raj Batra
President—Digital Industries, Siemens USA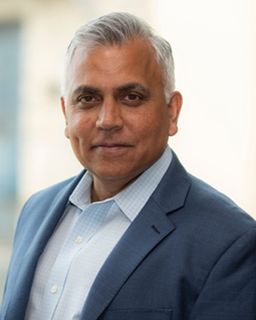 Raj Batra is president of Digital Industries (DI) for Siemens USA, where he oversees all development, marketing, sales, R&D, vertical industry, and manufacturing aspects for DI in the United States. Batra is also a member of the Board of Directors for the Siemens Foundation. 
Batra has held a wide range of high-level management strategy and sales positions since joining Siemens in 1993. Those positions range from vice president, general manager, and global account executive to the founding member and director of the automotive and aerospace vertical market organizations. Prior to his tenure at Siemens, Batra managed technical sales and automation solutions for discrete manufacturing and process industries.    
In 2020, Batra was elected chairman of the Board of Governors of the National Electrical Manufacturers Association (NEMA), an organization responsible for guiding technical standards, providing advocacy for industry policies in the areas of digitalization and automation, and enabling the dissemination of crucial industry data.  
Batra currently serves as a member of the executive committee of Manufacturers Alliance. He serves on the board of directors of MKS Instruments, Inc., a global provider of technologies that control critical parameters of manufacturing processes worldwide. Batra is also a member of the board of directors of Amsted Industries, a global manufacturer of industrial components serving the railroad, vehicular and construction building markets.  
Batra earned a bachelor of science in electrical engineering from Lawrence Technological University in Michigan and an MBA degree from the University of Michigan.  
---
Dilip Kumar 
Vice President of Physical Retail and Technology, Amazon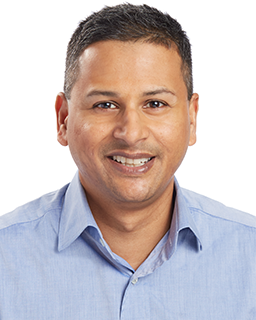 Dilip Kumar is the vice president of physical retail and technology at Amazon. He joined the company in 2003 and has held a variety of roles in Amazon's consumer business. Kumar has led teams responsible for forecasting and supply chain, contribution profit, pricing, and helped bring cutting-edge Machine Learning to Amazon's core retail systems. He spent two years as Jeff Bezos' technical advisor before joining the newly formed Physical Stores Organization in 2013. His teams are responsible for key physical retail technology services, such as Just Walk Out technology, Amazon Dash Cart, and Amazon One, that power many of Amazon's own stores as well as third-party stores. He also has business responsibilities for Amazon's store formats, Amazon Go, and Amazon Style. Kumar holds a bachelor of engineering in computer science from the Indian Institute of Technology, a master of engineering in computer science from Penn State, and an MBA from the Wharton School of the University of Pennsylvania.  
---
Brian Olsavsky  
Senior Vice President and Chief Financial Officer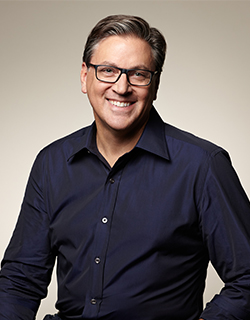 Brian Olsavsky was named senior vice president and CFO of Amazon in 2015. Since joining the company in April 2002, Brian has held several top roles across the Finance organization, growing alongside the business. He was also named an Outstanding Engineering Alumni by the College of Engineering in 2019.  
Prior to joining Amazon, Olsavsky held a variety of financial and operational roles at Fisher Scientific, BF Goodrich, and Union Carbide. 
Olsavsky received a B.S. degree in mechanical engineering from Penn State and an MBA in finance from Carnegie Mellon University. As a champion for education and lifelong learning, he has remained an active alumnus, guest speaker, and donor to both schools for decades.  
He is also an ally for diversity, equity, and inclusion across multiple dimensions. An advocate of sponsorship and mentorship, Olsavsky maintains relationships with a number of leaders at all levels across Amazon. He has supported the creation of multiple employee groups focused on diversity, equity, and professional development during his time at Amazon. He is the founding Executive Sponsor to the Women in Finance Initiative (WiFi)—one of Amazon's affinity groups designed to build community and provide opportunities for leadership development of Amazonians. Created under his leadership, WiFi fosters an inclusive and supportive community of women and allies; builds effective lines of communication with leadership and partner organizations; and focuses on training, career development, and community engagement programs for women in Finance & Global Business Services.  
Olsavsky is a member of Plymouth Housing's Advisory Council in Seattle, Washington. He and his wife, Susan, have three daughters (Katherine, Alexandra and Gracie), two dogs (Leo and Molly), and reside in Washington.  
---