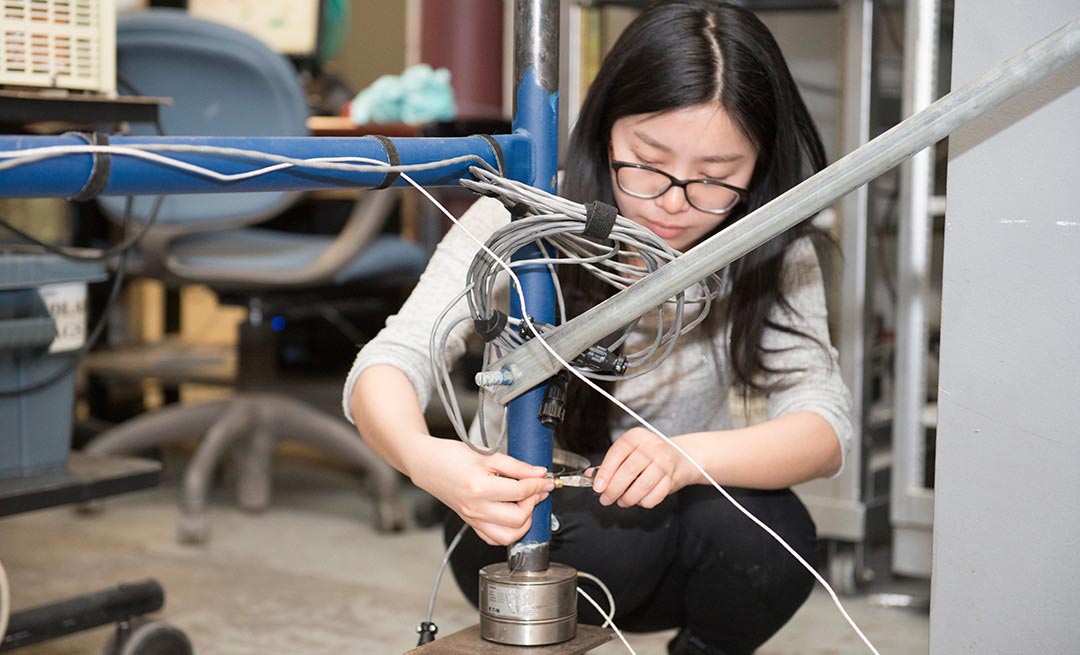 News
For the fourth time in six years, Penn State topped the list of preferred suppliers of engineering talent to the aerospace and defense industry, according to the Aviation Week 2016 Workforce Study.
The College of Engineering proudly welcomes the new faculty members who will join Penn State during the 2016-17 academic year.
Four doctoral students have been named College of Engineering Distinguished Teaching Fellows for the 2016-17 academic year.
Events
Departments and Degree Programs
Message from the Dean
What are the indispensable features of a world-class college of engineering?
Vibrant educational programs that exhibit breadth, depth, technical diversity, innovative research, and products that directly impact the quality of life of global citizens, and a responsive community of intellectuals that is focused on serving the technical profession and society.
Penn State Engineering exhibits all of the above.
Our faculty and staff are amongst the best in the nation, and the world. Their deep commitment to educating the world-class engineer is unwavering, and their contributions to addressing today's grand challenges are acclaimed.
With a firm grounding in fundamentals, Penn State Engineering embraces multidisciplinary and interdisciplinary education and research, and integrates component solutions into a systems perspective. With 12 departments and schools offering undergraduate and graduate degrees in a broad spectrum of engineering disciplines and computer science, and with over 30 research centers and laboratories, we are one of the nation's leading academies of learning, discovery, and application. Our work is intertwined with industry, both at our doorstep in Pennsylvania and further afield, thus affording our students unparalleled training and employment opportunities.
On behalf of the Penn State Engineering family, it is my immense honor and pleasure to welcome you to our website, and I hope to welcome you to our College in the near future.
Amr S. Elnashai, FREng
The Harold and Inge Marcus Dean of Engineering